Chicago radio was like a revolving door in 2007 – even at the left side of the dial.
Last summer, Loyola University opted out of its contract with Chicago Public Radio, which had been running the college's WLUW-FM (88.7) since 2002. Under the leadership of program director Shawn Campbell, WLUW had just become financially self-sufficient, but Campbell was fired, as was station manager Craig Kois, who also lost his part-time teaching gig, which he'd held for the past 19 years.
Campbell became a producer at WBEZ-FM and is part of the Chicago Independent Radio Project (CHIRP), a group working to bring low-power radio to Chicago. They'll hold a fundraiser December 23rd at Darkroom (visit www.chicagoindieradio.com for details).
Loyola will take over WLUW next June, and plans to use it as a training tool for a new School Of Communcations.
One can only hope they don't turn it back into Energy 88.7, WLUW's late-'90s B96 clone – complete with fake-sounding DJs.
On its Web site, the University says community radio is just another format, like jazz or news. "It's not a format," says Campbell. "It's a management style and a programming style that's inclusive and involves the community. It gives a voice to those who don't usually have a voice and provides training to anyone who wants it and communicates things that are relevant to the community."
She says maintaining such locally oriented stations is crucial – especially when the Federal Communications Commission is again considering lifting caps on media ownership rules. "There's less and less localism and more and more commercialism," she says. "You just don't hear real voices of people from your community anymore.
"Some people say that radio is no longer relevant. I don't think it's because people don't want to listen. It's because radio has deserted people."
Further up the dial, Clear Channel-owned WLIT-FM (93.9) dumped Whoopie Goldberg's syndicated morning show and reinstated former host Melissa Forman. At press time Forman was also doing the 4-to-7 p.m. shift and co-hosting CLTV's "Homes Plus" (Saturdays at 9 a.m. and 1 p.m. and Sundays at 9 a.m.). "This is a once-in-a-lifetime opportunity," she said in an interview. "Something like this doesn't come around every day and I'm truly embracing that fact."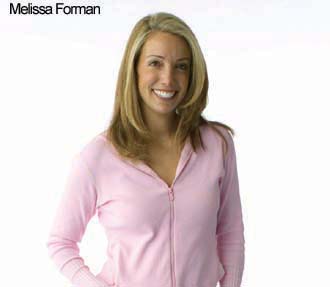 Former WBEZ-FM (91.5) program director and "Studio A" host Ken Davis returned to Chicago Public Radio for the first time in more than a decade – as a freelance reporter and producer.
Johnny Mars returned as part-time and fill-in host to CBS-owned WXRT-FM (93.1), which pushed him out in 2001 after 21 years at the station. His former XRT colleague Bobby Skafish landed at WDRV-FM (97.1), where he hosts weekday afternoons
CBS Radio canned the entire air staff at WCKG-FM (105.9) – except Steve Dahl, who was moved to mornings on JACK-FM (104.3) – and flipped the station to a format aimed at women. Out of a job were Garry Meier, the midday duo of Stan Lawrence and Terry Armor, and fortunate son Matt Dahl, who hosted evenings with "Steve Dahl Show" assistant producer Brendan Greeley.
The following week, Emmis Commun-ications' WKQX-FM 101.1 dumped "The Morning Fix" comedy show and replaced it not with Mancow, but more music.
The past year was also a busy one for print media. After 80 issues and 13 years, the indie 'zine Punk Planet called it a day. Publisher Dan Sinker explain-ed in a letter to readers, "Benefit shows are no longer enough to make up for bad distribution deals, disappearing adv-ertisers, and a decreasing audience of subscribers."
The Chicago Reader was purchased by Atlanta-based Creative Loafing – which promptly fired the production staff and many others and turned the free weekly into a tabloid.
The publicly traded lifestyle media company Gaiam, Inc., which targets the LOHAS (Lifestyles Of Health And Sustainability) market segment, acquired a majority stake in Conscious Enlightenment, the parent company of the local politically correct monthly Conscious Choice – which promptly canned editor Charles Shaw.
Bucking the trend – sort of – was media behemoth Tribune Co., which was sold to local potty-mouth real estate mogul Sam Zell.
ODDS N SODS: Under new dean John Lavine, Northwestern's Medill School Of Journalism was renamed Medill School, which also offers marketing, media management, and advertising. A new undergraduate curriculum will have students doing multimedia reporting out of storefront newsrooms in Chicago neighborhoods and taking classes in audience behavior and motivation. Critics fear it will result in an increased focus on marketing stories to the audience . . . Last spring, the Illinois Humanities Council released Folksongs Of Illinois, a CD series documenting folk, multi-ethnic, and vernacular music traditions of Illinois from 1800 to 1950. Highlights can be heard December 24th at 6:50 p.m. and December 29th at 6:05 a.m. on WFMT-FM (98.7) as part of "Voices: A Collection Of Illinois Stories" . . . Yes, that is Cat Power covering Cat Stevens' "How Can I Tell You" on the De Beers blood diamond commercial . . . Just in time for the holidays: Three Chicago animated classics from the early 1950s – "Hardrock, Coco, And Joe," "Suzy Snowflake," and "Frosty The Snowman" – have been remastered in high definition by the Museum Of Broadcast Communication. It's $29.99 at www.museum.tv . . . The best first media line of 2007 appeared on Halloween in Robert Feder's Sun-Times column: "If the swaggering Joe Ahern were an emperor instead of a local TV station executive, he'd be naked right now." Scary!
– Cara Jepsen