Swizzle Tree
Double Door, Chicago
Friday, February 2, 2007
Chicago-based quintet Swizzle Tree roll into the Double Door on Friday in support of Here We Are (Areena) and stuffed to the gills with three-minute radio sparklers.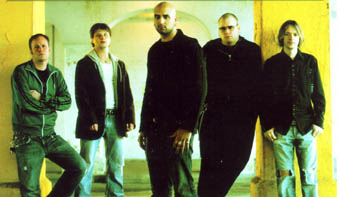 "Take it as it comes" must be the Swizzle Tree mantra, as the 11 tracks on their latest album roll off the modern rock tongue with alarming simplicity. The strongest cuts (the title track and "Let Down") forego pretense and cut straight to explosive choruses, drawing from the likes of Blink 182, Weezer, and Train. The melodies are key because Swizzle Tree have basically nothing to say, which is fine because that might otherwise lead to them forgetting their strengths. Producer Nick Trevisick layers vocal harmonies and guitars to great effect, restricting macho-isms that retard some bands and upping the Joe Public ante. At this stage it doesn't give the band much of an identity, but if everyone's having fun, who gives a shit, right?
— Steve Forstneger
Category: Stage Buzz, Weekly