Peaches
Vic, Chicago
Monday, July 17, 2006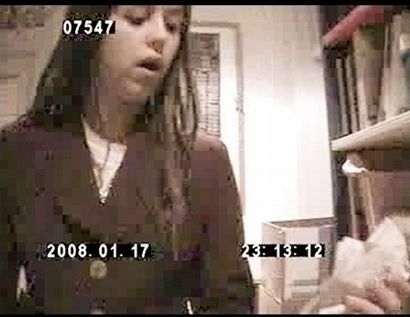 Raunchy MC continues trend of writing decent songs, but f'n awesome album titles.
Fatherfucker? Brilliant. ImPeach My Bush? Even better! Like her past efforts, ImPeach (XL) and its rock/electro/hip-hop mash-up isn't groundbreaking, but it isn't without its charms. While not a nimble MC by any means, Peaches is clever with wordplay – especially when it comes to penises and vaginas – and her minimalist approach to arrangements and beats actually helps her cause. Big-name cameos by the likes of Samantha Maloney (Hole, Mötley Crüe), Joan Jett, and Josh Homme (Queens Of The Stone Age, Eagles Of Death Metal) don't hurt, but it's the complete lack of ambiguity in her songs that is Peaches' most captivating quality. Need a hint what "Tent In Your Pants" is about? How 'bout "Rock The Shocker"? There is absolutely zero shame behind Peaches fuckin, suckin', and lickin' songs, but really, should there be? Are her lyrics about "slapping those dicks all over the place/rubbin' that shit all up in your face" – from "Two Guys (For Every Girl)" – any more explicit than the majority of the videos you see on MTV? Are they more more inappropriate than the Pussycat Dolls performing at the Teen Choice Awards? That's a sociology mid-term paper we'll get into some other time, though.
Peaches' new live band includes drummer Maloney, former Courtney Love guitarist Radio Sloan, and JD Sampson of Le Tigre on keytar and sequencing. The Eagles Of Death Metal open.
– Trevor Fisher
Category: Stage Buzz, Weekly