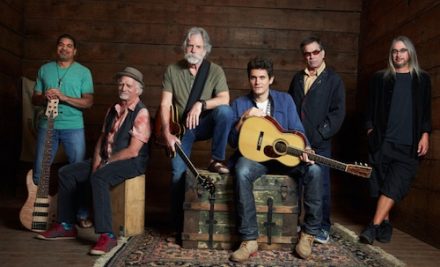 Darius Rucker returns to Ryman Auditorium for his annual St. Jude Children's Research Hospital benefit concert. Stream the event this Tuesday, August 17, at 7:30 PM via Mandolin. Get tickets here.
Watch David Cook perform at Red Rabbit Studios in Nashville during his livestream this Wednesday, August 18, at 7 PM. Tickets are available here.
Long Center's "Good Vibes Only Powered by AT&T" presents a live performance from The Bright Light Social Hour. Watch it on Wednesday, August 18 at 8 PM for free here.
For the first time, Saint Motel will perform their new live album, The Original Motion Picture Soundtrack, in its entirety with the Fames Orchestra of Macedonia. Stream the show on Wednesday, August 18 at 8 PM. Tickets are on sale now.
Dead & Company's summer 2021 tour continues this week with live performances from Bristol, Virginia (August 18) and New York, New York (August 20). Shows start at 6:30 PM via Nugs.net. Get tickets here and here.
Michael McDermott performs another setlist handpicked by fans this Thursday, August 19, at 7:30 PM. The pay-what-you-can show streams via StageIt.
Switchfoot plays their new album, interrobang, live for the first time on Friday, August 20 at 7 PM. Tickets are available here.
Stay up late to catch Tune-Yards' homecoming show and "sketchy" tour closer via Flymachine live on Friday, August 20 at 11:30 PM. Buy tickets here.
– Ashley Perez Hollingsworth
Category: Featured, Livestreams