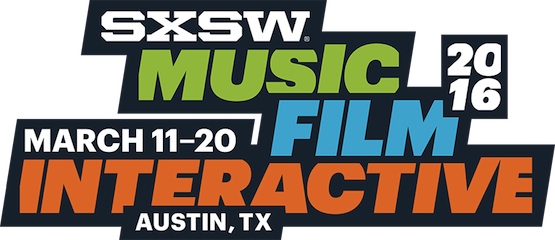 SXSW Podcast Interview Album 2016
– Jaime Black
At this year's SXSW, IE's Jaime Black checked in again with  a cast of emerging and established Chicago artists and industry at the annual mega-event in Austin, TX. Across the Interactive conference and Music festival in March, Black interviewed over 30 of Chicago's cutting edge creatives and makers for Dynasty Podcasts  and Illinois Entertainer.  Those podcasts are embedded in the playlist below.
Chicagoverse 027 – Justin Masa (IDEO)
At the ChicagoMade activation lounge at SXSW Interactive, Justin Masa, director of business strategy at innovation and design firm IDEO, connects with Jaime Black of Dynasty Podcasts. Masa shares his thoughts on the signal-to-noise ratio in Chicago's tech scene, as well as the city's advantages when it comes to weathering challenges related to tech and venture capital. Attending the conference as part of the From Palate to Plate: Defining a Taste Platform panel, Masa also details the advantages of attending SXSW, including the potential for connection that doesn't exist outside of the festival, as well as the opportunity to discover emerging trends and innovations.
Chicagoverse 028 – Emile Cambry (Blue 1647)
Blue 1647's Emile Cambry checks in with Jaime Black of Dynasty Podcasts at the ChicagoMade activation lounge at SXSW Interactive. The incubator's founder and CEO reflects on receiving the Dewey Winburne Community Service Award at the Austin conference. Cambry also speaks to Blue 1647's goals as they relate to community and innovation, as well as the value of entrepreneurs connecting with like-minded makers.
Chicagoverse 029 – Andy Annacone (TechNexus)
On the fourth day of SXSW Interactive, Andy Annacone, managing director at TechNexus, speaks to Jaime Black of Dynasty Podcasts. In an interview recorded at the ChicagoMade activation lounge at SXSW, Annacone shares his thoughts on the evolution of Chicago's tech and incubation scene. Annacone also offers his take on what sets TechNexus apart from other incubators in Chicago, and reveals what he's excited about in Chicago's tech culture in 2016.
Chicagoverse 030 – Martin Atkins
Chicago educator and punk rock veteran Martin Atkins checks in with Dynasty Podcasts at SXSW, in the midst of his hosting duties at the ChicagoMade activation lounge. Atkins speaks about his experience presenting at the SXSWedu education conference, including what he learned from other speakers. Atkins also reinforces the value of SXSW as a opportunity for connection, and compares the rapidly changing world of social and digital medias to the rise of punk rock.
Chicagoverse 031 – Mandy Yoh (Review Trackers)
In an interview recorded at the ChicagoMade activation lounge at SXSW, Mandy Yoh of Review Trackers checks in with Jaime Black of Dynasty Podcasts in an interview for Chicago. The company's head of communications discusses the value of reviews, providing insight on how Review Trackers helps brands make use of the information about them on the web. Yoh also reveals how bad reviews can hurt a company, since the life of a review online long outlasts a social media piece like a Tweet.
Chicagoverse 032 – Patrick Welby (Pro-Ject)
On the fourth day of SXSW Interactive, Chicago creative Patrick Welby delves into work with the Pro-Ject agency and local music site These Days. Welby sheds light into the aim and client base of Pro-Ject, including Chicago promotions organization React Presents. He also recounts the beginnings of local music site and collective These Days, which Welby founded with a number of other notable Chicagoans.
Chicagoverse 033 – Josh Chicoine (CIMMfest)
For the second year in a row, Josh Chicoine connects with Jaime Black at SXSW for a Dynasty Podcasts interview. The CIMMfest co-founder and artistic director previews this year's edition of the fest, which includes events with Local H and Alex White of White Mystery. Chicoine also speaks about the advent of Chicago's creative communities, including how he's seen the city's industries change since he first started CIMMfest. Recorded at the ChicagoMade activation lounge.
Chicagoverse 034 – Jake Trussell + Shannon McGhee (World Business Chicago)
At the end of the ChicagoMade lounge at SXSW Interactive, Jake Trussell and Shannon McGhee of World Business Chicago reflect on the day's activation. Two of the event's organizers, McGhee and Trussell speak about the connectivity that happened throughout the day at the meet-up, which featured a diverse lineup of Chicago artists, industry, makers, and creators. The team also shed light on the goal of both the ChicagoMade Lounge and the SXSW Chicago music showcase, both of which aim to showcase the city's up-and-coming talent.
Chicagoverse 035 – Joey Papoutsis
At the start of the SXSW Music festival, Jaime Black checks in Joey Papoutsis. The manager of rising electronic duo Louis The Child, Papoutsis sheds light on his roles and responsibilities in bringing the young act to SXSW. The manager discusses how to approach getting your client booked on a notable showcase, as well as how to handle performing at the same time as other high profile acts.
Chicagoverse 036 – The Main Squeeze
On the first day of SXSW Music, The Main Squeeze frontman Corey Frye makes his Dynasty Podcasts debut. The singer speaks about the group's use of social and digital media tools, including live streaming and location data analysis, and how they benefit the band. Frye also speaks on working with Randy Jackson (American Idol), as well as making the move from Chicago to LA.
Chicagoverse 037 – Ramon Alvarez-Smikle
Longtime friend of Dynasty Podcasts Ramon Alvarez-Smikle makes his Dynasty Podcasts debut in Austin, TX during SXSW Music. A Columbia College Chicago graduate, Alvarez-Smikle speaks about his experiences at the college and how they prepared him for his music industry career path leading up to and after graduation. Alvarez-Smikle also recounts how his time as the Chicago college rep for GRAMMY U provided him invaluable industry experience, in addition to delving into his current role as Music Partnerships Manager at Shazam in LA.
Chicagoverse 038 – Joe Bogdan
Columbia College Chicago Assistant Professor Joe Bogdan checks in with Dynasty Podcasts at SXSW 2016, before moderating his official conference panel discussion, Section 203 Copyright Recapture Terminations. The Columbia instructor delves into the intricacies of copyright law, including when the ownership of an artist's creative work reverts back to the creator. Bogdan also offers insight on the copyright complexities that young college-aged creatives should be aware of when bringing their own work into the business world.
Chicagoverse 039 – Sir The Baptist + ChuchPeople
Checking in at the start of a busy SXSW, Sir The Baptist returns to Dynasty Podcasts, following his appearance at the end of 2015. The gospel artist speaks about his mission at SXSW, including a visit with Facebook Music. The artist's musical collaborators in ChuchPeople also speak about how they first linked up with Sir The Baptist and what their role is in his project.
Chicagoverse 040 – FEE LION
Checking in during her first SXSW visit, Chicago performance artist FEE LION returns to Dynasty Podcasts to speak about her tour experiences on the road with My Gold Mask. FEE LION also offers preliminary details about her visual album project, including how her vision for the work has changed.
Chicagoverse 041 – Michael Heidemann (Sound Sessions)
In a dual podcast recording, Jaime Black of Dynasty Podcasts and Michael Heidemann from WGN Plus' Sound Sessions podcast co-interview each other. The podcasters both speak about their objectives and experiences as veterans of SXSW, in addition to discussing Chicago's creative communities, and looking towards what's next for both programs and podcasting in general.
Chicagoverse 042 – Sylvie Grace
Chicago cellist Sylvie Grace makes her Dynasty Podcasts debut at SXSW Music. Grace speaks about her work as cellist performing around Chicago, sharing details about her live performance techniques and methods. The artist also speaks about her collaborations with an array of Chicago artists, as well as sharing details about her forthcoming project, Acoustic Trap.
Chicagoverse 043 – The Kickback
Billy Yost and Eamonn Donnelly of The Kickback make a return to Dynasty Podcasts after a long absence, in an interview recorded at SXSW 2016. The pair open up about the reality of being an actively touring band, including the financial challenges and the mindset when playing to audiences not yet familiar with the band. Donnelly and Yost also shed light on their debut album, Sorry All Over The Place, explaining why it was a long road to releasing the record.
Chicagoverse 044 – Eric Sheinkop (Music Dealers + DesireList)
A SXSW tradition, Chicago music entrepreneur Eric Sheinkop returns to Dynasty Podcasts for his annual interview in Austin, TX. Sheinkop sheds light on his brand new venture DesireList, a wish list website aiming to result in better gift giving. Sheinkop shares the traumatic family incident that served as the catalyst for the project, in addition to delving into the focus of and audience for his brand new book, Return of the Hustle: The Art of Marketing With Music.
Chicagoverse 045 – Joey Purp
In his debut Dynasty Podcasts appearance, Chicago MC Joey Purp speaks at length about the Chicago music community, from finding his own inspiration in the local music scene, to why it's so important that Chicago artists are supporting each other. The artist also offers details about his forthcoming iiiDrops project, in addition to hinting at even more new music on the way.
Chicagoverse 046 – My Gold Mask
Veterans of Dynasty Podcasts, Gretta Rochelle, Jack Armondo, and James Andrew of My Gold Mask check in for an interview in Austin, TX during SXSW Music. The trio discuss evolving as a three piece and realizing their full potential with their excellent new full length, Anxious Utopia. The group also shares early details about a My Gold Mask remix album on the horizon.
Chicagoverse 047 – Dreezy
In an interview recorded at the ChicagoMade showcase event at SXSW, Jaime Black interviews Dreezy following her performance. The artist shares details about multiple projects in the works, including working on her full length, as well as multiple music videos. Breezy also shares her thoughts on being part of Power 92's 15 year anniversary concert at the Chicago Theatre on Friday, Ap
Category: Stage Buzz, Weekly