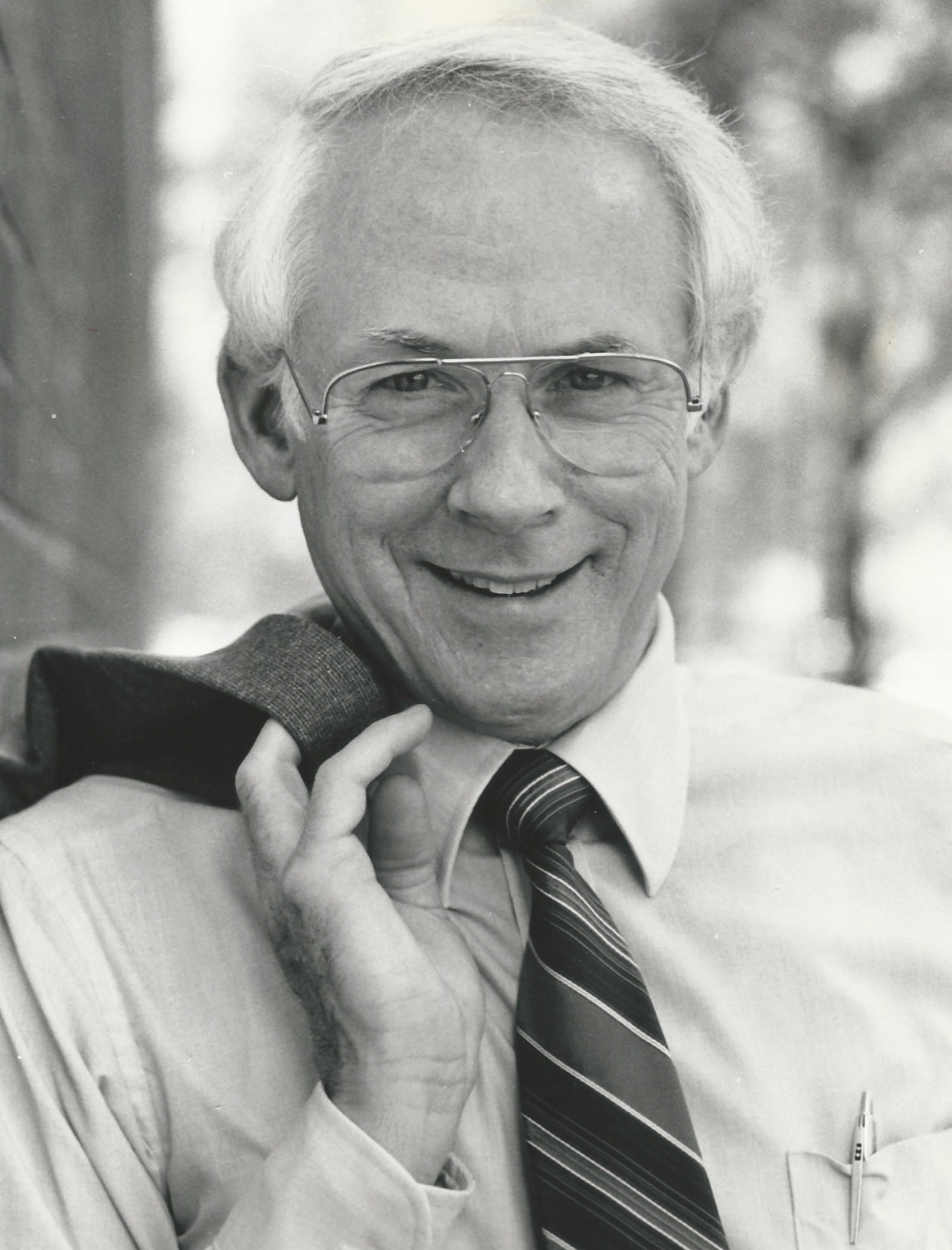 Harry Volkman
In 2015, the Chicago media community lost a few beloved figures. As the year comes to a close, we pay one last tribute to four of them who had an incredible impact during their long and storied careers.
Harry Volkman
In a career that spanned more than 50 years, weatherman Harry Volkman touched the lives of millions of Chicagoans. He was part of top rated broadcasts at both WMAQ Channel 5 and WBBM Channel 2, and later was the weatherman at WFLD Channel 32, but Harry's impact went well beyond his viewers. He loved to speak to schools and charitable organizations, and everyone who met him was taken by his decency.
We asked his son (fellow broadcaster) Eddie Volkman to try to put into words the impact his father had on the media in this town.  "I knew he was well-respected among the media in Chicago and even nationally but I was still overwhelmed by the outpouring of sentiment, tributes and messages when he passed. In a business filled with competition, egos, and a win-at-all-costs mentality, he proved over and over that nice guys don't necessarily finish last." According to Eddie, Harry's jovial spirit was definitely not an act.  "He always told me, 'I think you're like me – you try to make people laugh and smile every day whether it's on the air or just in life. And that's more important than being a star. Always remember that."
Doug Buffone
When Doug Buffone passed away in April, the tributes to him focused mainly on his great football career with the Chicago Bears, but Buffone was just as treasured in Chicago media's community. The dean of Chicago sports-talk radio is Chet Coppock, and we asked him to measure the impact of Buffone's career behind the microphone.
"Buff was a superb broadcaster," Chet says, echoing the thoughts of many of his co-workers and fans.  "Somehow, football 2015 just isn't the same without Doug and his tag team partner Ed O'Bradovich railing about the Bears. Buffone was a rarity in today's homogenized industry: a man completely unafraid of allowing his emotions to ooze from every pore. The Chicago broadcast landscape lost a giant when #55 left us on April 20. We will never see his like again."
Buffone's longtime program director at the Score, Mitch Rosen, agrees. "The city, the radio station, and most importantly the fans lost a voice, a tremendous person, and someone everyone loved!  As great of a football player Doug was, he was a better person.  The day we lost Doug was the day a part of the Score was lost."
Steve Nelson
Casual Chicago radio listeners might not have known Steve Nelson's name, but he also certainly had an impact on the broadcasting business during his long and storied career at places like WCKG, WLS, and WBEZ. The marketing/sales/promotion guru was one of those rare individuals who seemed to connect with everyone. When he passed away in May after a long battle with cancer, WDRV morning man Pete McMurray eulogized Steve on the radio – on a station that wasn't even on Steve's resume. When we asked him why he had done it, Pete replied, "Steve Nelson was a guy everyone loved. He was the guy who made you laugh, pumped you up, and made you think all in one breath. We all miss him dearly. Rest assured his memory will live on in all the wonderful stories and everyone he's touched over the years. I think about him often. A few years back as a joke, I offered Nelson $762 to shave off his beard (Why $762? Because it's funnier than $700). He declined and said no one will remember what he looked like! I said, 'There's no way we will ever forget that face.' And, we haven't."
John Landecker worked with Steve at WLS. "Steve Nelson made going to work fun. I've always said that WLS in its heyday was a group effort with contributions from every department. Steve Nelson was a perfect example of that. Steve was smart and funny, and I always looked forward to hanging out with him. He was a friend, not just a co-worker."
Ty Wansley
In a Chicago radio career that spanned more than 40 years, Ty Wansley's impact was likewise undeniable. He was a part of some of Chicago's highest rated radio shows as a news anchor (including Steve Harvey's show on V-103), but he most famously worked with Ed Vrdolyak on WLS and WJJD as a talk show host.
Jack Miller ran the controls for Ty and Eddie on WJJD. "Those were some of the best years of my broadcast life," he says. "I'm honored to have shared a studio with Ty & call him a friend socially. He knew what he was taking about on and off the air – and he knew almost every media & political person in town on a first name basis. Great man."
Wansley was a mentor to an untold number of young broadcasters in town over the years, including Chris Base, a talk show host at Urban Broadcast Media. "Ty Wansley's passion for radio was contagious. He was the blueprint of what a broadcaster should be with an incredible work ethic! For me, I couldn't have asked for a better mentor and friend. He was my Obi Wan Kenobi! A voice may now be silenced, but the sound of his voice will never be forgotten, because we can still hear it."
The same is true of the others that passed in 2015. The Chicago media landscape will never quite be the same without Harry Volkman, Doug Buffone, Steve Nelson, and Ty Wansley.
– Rick Kaempfer