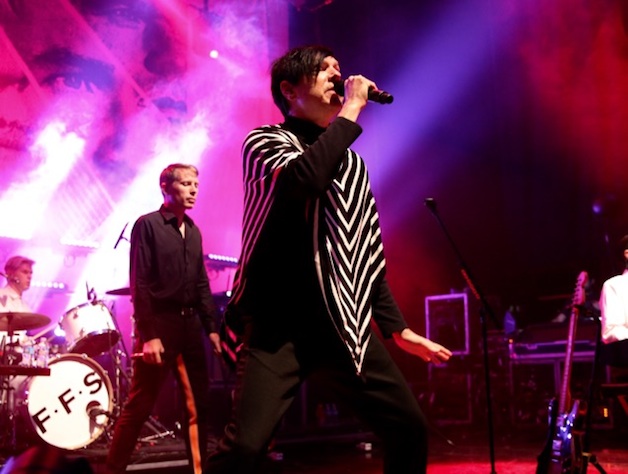 To look at it on paper, it shouldn't come as a surprise if  they were met with a resounding "huh?!"
Franz Ferdinand, Scotland's 2K – era hard-edged, pop band – delivering successful singles like "Take Me Out" and "This Fire" teaming up with '80s new wave stalwarts Sparks to become FFS (get it?!).
Hell, they feel your confusion. On their self-titled debut they even named a song "Collaborations Don't Work." Well, the first single "Piss Off" is all evidence to the contrary. The band has hit the road in support of that release and it brought them to Chicago's Vic Theatre on Thursday.
IE's Curt Baran was on hand to help sort thru the musical confusion. West-Coast quintet The Intelligence were also on hand to help keep nostalgia at bay. Here's how it looked.
Category: Featured, IE Photo Gallery, Live Reviews, Stage Buzz, Weekly