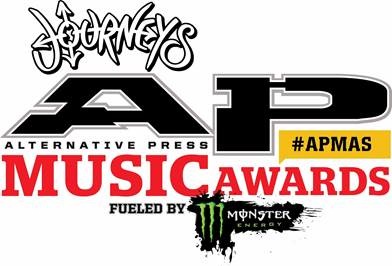 Alternative Press Founder Mike Shea on 30 Years Of AP
With the second annual Alternative Press Music Awards happening this Wednesday, July 22nd, at the Quicken Loans Arena in Cleveland, OH, IE's Jaime Black connected with AP CEO and Founder Mike Shea for an hour-long, in-depth Dynasty Podcasts interview. Topics discussed include the evolution of the magazine's identity over the years, why Shea holds strong on print being alive and well in 2015, and why AP refuses to grow old with its readership.
Also launching this week is the Never Give Up: Alternative Press Magazine At 30 exhibit, opening Tuesday, July 21st, at the Rock and Roll Hall of Fame and Museum. The exhibit will delve into the history of and artifacts from Alternative Press' three decades of music journalism.
"What (visitors) can expect from the exhibit is pretty much AP's life story," Shea reveals of the exhibit towards the end of the podcast. "If anybody thought that AP was started as just like some corporate rock thing, once you see the exhibit, you are going to know we're not."
Look for a report from that exhibit and the red carpet of the APMA's to post here at IE later this month, and click through below to hear Mike Shea reflect on all things AP, including the magazine's relationships with acts like Fall Out Boy, Paramore, Slipknot, and more.
– Jaime Black
Category: Weekly