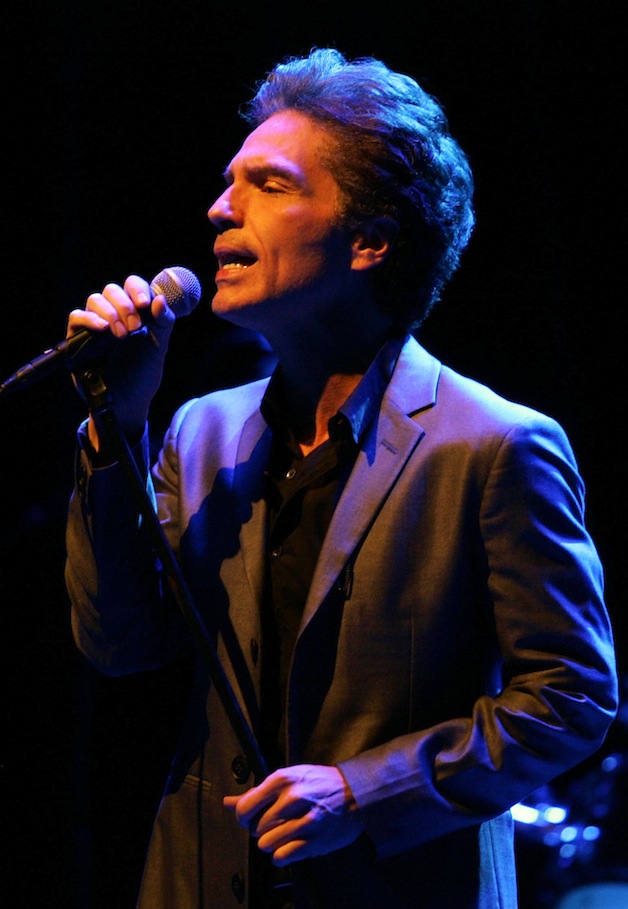 Richard Marx
Park West, Chicago
Sunday, October 26, 2014
He's known all the world over, but Richard Marx will always be one of the Windy City's own, who besides residing in the city for much of his life, even named an album after the famous Rush Street. Granted, he's never been as cutting edge as Smashing Pumpkins or as cool as Cheap Trick, but with more than 30 million albums sold and 14 number one singles, the Grammy Award winning singer/songwriter is unquestionably one of the most successful artists this city has ever seen.
Though he's perhaps most generally associated with his late 1980s/early '90s outpouring, Marx kept recording solo projects and writing for other artists pretty consistently ever since, with the new Beautiful Goodbye (the first since splitting with dirty dancer Cynthia Rhodes, although he insists the title's unrelated) marking his 11th studio album. Naturally, that entire arc was on display during a packed homecoming show at the Park West, which remains one of the best intimate rooms in the city and an ideal vehicle for a show peppered with stories.
After opening with the new "Whatever We Started" and "Forgot To Remember" (both featuring a new-ish electronic pop sound), Marx dug back to 1989's monster seller Repeat Offender to dust off the sturdy rockers "Satisfied" and "Angelia." It was a pattern that followed the rest of the 110 minute night, which also included the murderous narrative of mistaken identity "Hazard" and the pleading recent cut "Save Me" (featuring Marx on acoustic guitar and his trio of talented twenty-something sons backing vocally and instrumentally on the screens).
Beyond his individual work, Marx also revisited a few songs personally penned for other artists with Luther Vandross' "Dance With My Father," NSYNC's "This I Promise You" and Keith Urban's "Long Hot Summer" suggesting he knows his way around a hit no matter what the musical style. Additional variety of his own came from the soulful, harmony-stacked "The Way She Loves Me," plus a bluesy rock rendering of "Don't Mean Nothing" with his four piece band getting some extra opportunities to let loose.
An encore of the current "Eyes On Me" was cast in Marx's ballad tradition, while tried and trues "Should've Known Better" and "Right Here Waiting" (begun in all its overblown '80s-ness, but ended as a guitar-charged rocker) once again highlighted his penchant for pop sensibility. Not only did it all seem to satiate the faithful who've supported the local during his less visible years, but it might have even been enough to convince the previously disinterested there's more to Marx than initially assumed.
-Review and photos by Andy Argyrakis
Category: Stage Buzz, Weekly