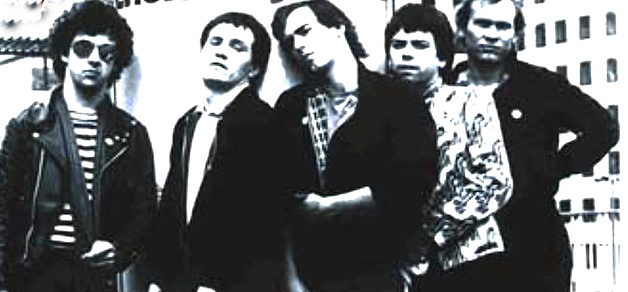 Pioneers of the UK's punk movement of the late '70s, The Members are better known to the '80s MTV generation powered by their video hit "Working Girl."
Like the Clash, The Members mixed punk and reggae ("Offshore Banking Business"), funk, dub and disco ("Radio," "Going West") and were jettisoned to cult status in the States by their U.S. only album Uprhythm, Downbeat. Like all good punk bands, they imploded on their 1983 American tour.
This incarnation of the band is (unfortunately) missing lead singer Nicky Tesco and is a decidedly stripped down version of itself  – like they were in '77. Original guitarists "JC" Carrol and Nigel Bennet are still at the helm with original bassist Chris Payne on bass and Nick Cash on drums. Expect to hear classics from At the Chelsea Nightclub and The Choice Is Yours.
Friday (9/5) at Brauerhouse; Saturday (9/6) at Red Line Tap
-John Vernon
Category: Featured, Stage Buzz, Weekly