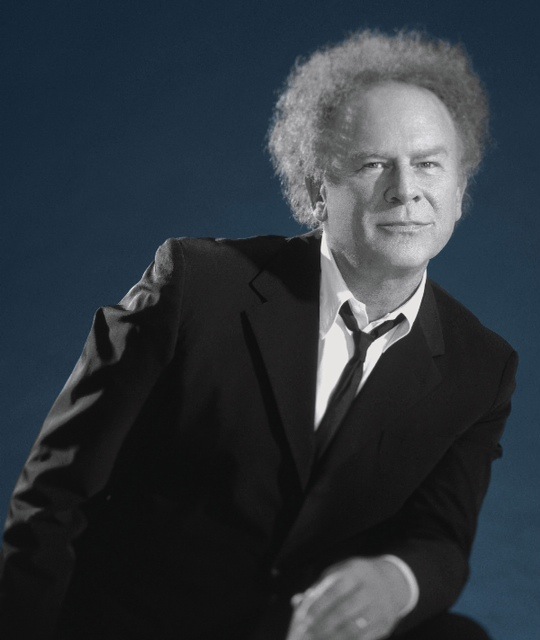 Park West, Chicago
Saturday, March 23, 2014
Whether it be a solo tour or a rare Simon & Garfunkel reunion, Art Garfunkel doesn't hit the road very often, but he's laid especially low after being diagnosed with vocal cord paresis in 2010. However at the tip of 2014, after a season of rest followed by plenty of practice, the 72-year-old singer announced his healing, accompanied by a belated set of shows in support of 2012's double disc career overview The Singer (Sony Legacy).
Setting up shop at the legendary Park West (still easily one of Chicago's finest venues) was a sensible match for tender-hearted tunes from the mid-1960s through today, not to mention a less intimidating and more acoustically inviting environment than the arenas he usually fills alongside Paul Simon. Of course, his famous collaborator wasn't in the house to share the harmonies, but Garfunkel nonetheless proved he's making considerable recovery progress when addressing current range appropriate favorites, accompanied by sole acoustic guitarist Tab Laven.
The legend didn't waste anytime uncovering the classics, diving right into his gentle treatment of Billy Joel's "And So It Goes" and his own act's "The Boxer" with an emphasis on both selections' storytelling lyrics, which still sound ageless even after all these years. In spite of the rapturous applause, Garfunkel humbly admitted "I'm so nervous tonight" given his previous problem, though he didn't need to worry as the newer solo selection "Perfect Moment" was executed with delicate sophistication and further reflected his unflinching dedication to astute songwriting.
Speaking of wordplay, Garfunkel also shared several autobiographical poems, which were likely inserted to preserve his vocal stamina, but also doubled as charming (although occasionally abstract) examples of his vast literary grasp. Besides telling stories, the headliner continued on a course of meticulous interpretations, spinning gold around a palate as diverse as his group's flowing S&G guitar gallop "Scarborough Fair/Canticle," Randy Newman's witty "Real Emotional Girl," Albert Hammond and Hal David's enchanting "99 Miles From L.A." and Simon & Garfunkel's gorgeous "Kathy's Song."
The duo's "The Sound Of Silence" started out as a contender for the evening's apex, but was somewhat marred towards the end as Garfunkel let out a sudden cough before flowing like a pro back into the final chorus. While an immediate encore didn't follow, those who stuck around were treated to a surprise Q&A session when the Rock And Roll Hall Of Famer generously detailed many humorous anecdotes about life in and out of the spotlight.
After about 20 minutes of chatting, Garfunkel called for Laven to return for one last song- the obligatory "Bridge Over Troubled Water"- but first gave the disclaimer it was merely an abridged work in progress as a brand new acoustic arrangement. Though the original piano accompaniment was missed, the track is downright timeless no matter what the format, but the singer kept his promise and truncated the tune prior to the sky high finale. Clearly Garfunkel's still readjusting to the balance of risk and restraint on the road, but it didn't stop him from being welcomed back warmly, which will hopefully prompt him not to be a stranger in the studio or on stage.
-Andy Argyrakis
Category: Stage Buzz, Weekly