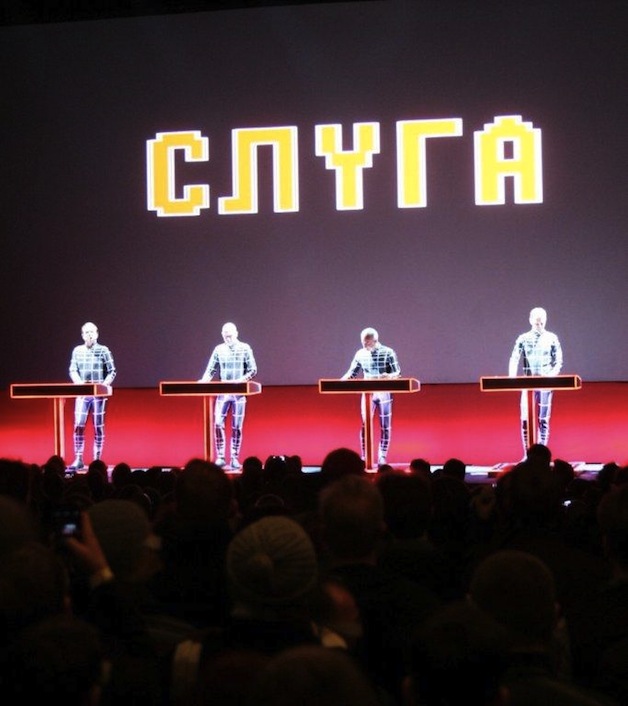 Techno mavericks. The Godfathers of EDM. Deep into their fourth decade in existence, these are only a few of the sobriquets used to describe Germany's Kraftwerk, who continue to influence a new generation of music geeks with their forward-looking music.
It's not often that they hit the road, but they brought their 3-D tour to Chicago's Riviera Theater on Thursday March 27th, which proved to be as visual as it was aural.
IE photographer Curt Baran was behind the lens for a cruise on the quartet's technicolor Autobahn.
Category: Featured, IE Photo Gallery, Stage Buzz