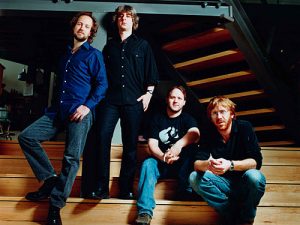 BIGGER IS BETTER

We were among the many Phish fans scratching our heads about the band's choice for a venue on their summer trek through Chicago scheduled for July 19-21. Charter One Pavilion at Northerly Island? A seated venue capable of holding about 8,000 concertgoers? Where's the Phun in that? And then everything made sense when the city's Plan Commission unanimously approved a $3 million expansion proposal from the Chicago Park District on March 21 that would increase the semi-permanent venue's capacity to 30,000. For larger shows (maybe eight a summer, according to the Chicago Tribune) the stage will face south (instead of east) towards a significant lawn area and the city's breathtaking skyline. Live Nation also boasts the addition of LED screens, renovated bathrooms, and new seating. The Park District expects the deluge of additional ticket buyers to bring in $2 million in revenue. Parrotheads can rejoice too. Jimmy Buffet's tropical paradise arrives on June 29. The only thing not expanding: Parking. Who wants to carpool?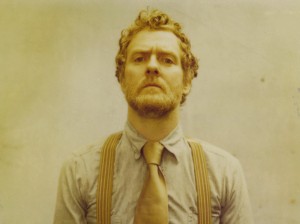 SUMMER SHADY

After Glen Hansard won his Best Song Oscar with Marketa Irglova for "Falling Slowly" from Once, the ginger-haired troubadour invited his other band, The Frames, to back the pair on their tour as the Swell Season and even now as he hits the road (Metro, June 9) in support of his solo debut from last summer, Rhythm And Repose, he's got the fellas (Joseph Doyle, Graham Hopkins, Colm Mac Con Iomaire, and Chicago's own Rob Bochnik) on the payroll. The Irish do take that friendship, loyalty, and love trinity seriously. Conor Masterson's documentary on The Frames, In The Deep Shade, makes its Chicago debut at Lincoln Hall on April 14. Masterson enjoyed unfettered access to the band over 18 months beginning in 2010 at the start of its 20th anniversary tour, but don't expect any hotel room trashing or fisticuffs. "It doesn't need to be angst-ridden and angry offstage to be interesting. You can do this over a long time and not become dysfunctional in support of it. I found their relationships and support inspiring. It's not a film of great revelations or drama and conflict. I hope I have made a film that has a subtle message that friendship is good and making art and sharing it is good for the soul," Masterson writes in an email. Save us a seat down front.
WRITTEN IN THE STARS
Festival season is upon us and while some of our friends will brave the dusty desert for Coachella and others will hoof it down to Tennessee – Subaru packed to the gills with camping gear – for Bonnaroo, we'll relax in plush seats hugging a tub of popcorn during the four-day Chicago International Movies & Music Festival (April 18 to 21). We'll also do a fair amount of dancing. We're, of course, directly referencing the insane triple bill of the Funky Meters, Greyboy Allstars, and JC Brooks & The Uptown Sound at Congress on April 19 (we got sweaty just listing that lineup). CIMMfest offers a delectable combo of film screenings (over 100) and live events this year, kicking off with an opening night celebration of composer/arranger Van Dyke Parks. The Beach Boys collaborator performs at Constellation and takes part in a Q&A, and his son, Richard, will present a series of shorts he directed about the elder music impresario. Melvin Van Peebles receives the fest's inaugural lifetime achievement award (appropriately named the Baadasssss – don't forget, that's five, count 'em five, s's – Award) on April 20 at Constellation where he'll perform, sit with WBEZ's Richard Steele for a Q&A, and endure a film retrospective. Catch showcases from local labels Bloodshot, Captcha, New Atlantis, and Closed Sessions. And you can't go wrong with a screening of full-length feature Big Star: Nothing Can Hurt Me. CIMMfest takes place at venues across the city including Logan Theater, Music Box, Wicker Park Arts Center, and The Society For Arts. A general access pass costs $79. Go to cimmfest.org for a full list of events and tickets.
The champagne toasting the opening of Constellation in the former Viaduct Theater space at 3111 N. Western will still be fizzy and chilled when CIMMfest moves in. With jazz drummer and Pitchfork Music Fest booker Mike Reed at the helm and as the new home of Links Hall, the 7,000-square-foot performing arts center promises to offer a sweet haven to experimental jazz outfits squeezed out by the closing of the Velvet Lounge and HotHouse and dance troupes. Visit linkshall.org for this month's lineup.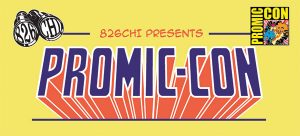 MAY THE PROM BE WITH YOU
We've put our volunteering skills to work (Did you really think we sift through piles of CDs, answer a barrage of emails, and sit by the phone waiting for rock stars to call 24 hours a day?) with 826CHI in Wicker Park and it's time for the non-profit writing and tutoring center's annual fundraising event. Just as the high school students the organization assists prepare for the big dance, we too are gearing up for prom, but with a twist. Since we're adults unburdened by an academic institution's rules, this soiree keeps the spirits flowing. The theme: Promic-Con. The attire: Pick a franchise and mimic its unique characteristics. "Walking Dead" zombie, member of Gryffindor's Qudditch team, Princess Leia – let your nerd flag fly (secondhand formal wear also works). The digs: School of the Art Institute Ballroom (fancy!). The date: April 27 at 8 p.m. (Yes, we realize this is the same night our cover star Josh Ritter plays at the Vic). The cost: $40 each or $75 for a pair in advance at 826chi.org/promic-con; $45 each at the door. Drink, dance, bid on the silent auction (look for a concert surprise), and, most of all, have fun!
— Janine Schaults
EVERLY EVER AFTER
Local revivalists, The Everly Hillbillies will be joining forces with the son of one of their heroes when they headline Rockabilly Rocks with Edan Everly on May 3 at St. Charles' Arcada Theatre. Everly, whose father Don and uncle Phil comprised one of the most influential duos in rock history, has made a name for himself as a musician and producer. He shares the same management as Everly Hillbillies founders Mike Cohen and Jeff Janulis and felt a connection when they inevitably crossed paths.
"It's always a blast playing with Mike and Jeff," Everly explains via email. "The first time we played together was in the lobby of a Ramada Inn in Kentucky until 3 a.m."
"We played a bunch of songs together," Janulis recalls. "We found out we had a nice blend of our three voices."
For Rockabilly Rocks, Everly will be performing with the band. "We'll be covering the very best of the Everly Brothers, plus some surprises," Cohen promises. "It's an honor to play with Edan. Besides being an excellent singer and guitarist, he's a wonderful guy!"
Tickets for Rockabilly Rocks, also featuring Cadillac Casanovas and Old Town Underdogs, are available at oshows.com.
— Terrance Flamm