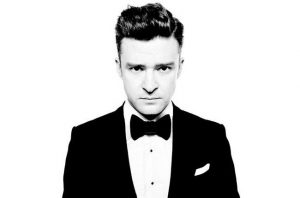 Were you left aghast at Mumford & Sons shutting out critical darling Frank Ocean for Album Of The Year during the 55th Annual Grammy Awards on Sunday night? Save the backlash for an awards ceremony that cares about who wins or loses. (The Oscars are right around the corner.) When the Grammys decided to turn over the telecast of "Music's Biggest Night" to the performances rather than bore us with an endless run of speeches, the head-scratching pairings took precedence over which artists actually leave Los Angeles' Staples Center with a trophy.
So moan all you want about Fun. snatching the Best New Artist title away from Alabama Shakes despite being 12-year veterans of the biz. All anyone will remember tomorrow is Brittany Howard matching the venerable Mavis Staples wail for wail on "The Weight" during a spitfire tribute to The Band's departed brother Levon Helm while Nate Ruess delivered a limp "Carry On" through a rain-soaked clambake.
Without an Adele-sized triumph over heartbreak and career-threatening surgery to rally around, the night's three and a half hour running time felt bloated and some of the touted mashups fell flat. We've got a problem when zingers from the podium (Kelly Clarkson on Miguel: "I don't know who the hell you are but we need to sing together. That was the sexiest damn thing I've ever seen"; Jay-Z on The-Dream's attire: "I would like to thank the swap meet for his hat") light up Twitter instead of the musical ruckus.
Here's a smattering of what worked and what we hope to never endure again:
Winner: T-Swizzle opening the night as the Mad Hatter who ran away from Wonderland to join the circus on "We Are Never Ever Getting Back Together." Fire-breathing figures on stilts fashioned to haunt our dreams for years and a visual cacophony of freaks and geeks set the tone and shifted focus away from Swift's lackluster vocals. Vegas called and it wants to build Swift a theater for her Cirque du Soleil nightmare.
Wimper: Remember when Elton John and Eminem brought two divergent worlds together for an unofficial Grammy peace summit? The piano man drew the short straw this year to end up backing sentimental ginger Ed Sheeran. But if stuck on a deserted island with only either Sheeran's album or a Hunter Hayes disc, the redhead FTW.
Winner: Jack White's peacock-inspired Nudie suit deserves its own award (don't even think about ripping on this one Joan Rivers), but leave it to ol' pale face to single-handedly save the show with a doozy of a doubleheader. White gave it to us nice and easy on the punch drunk "Love Interruption" and then nice and rough on the snarling "Freedom At 21."
Wimper: Kudos to Alicia Keys for her Shelia E. callback, but the insufferable "Girl On Fire" didn't generate any heat when bunted up against Maroon 5's tepid "Daylight." Note to CBS: You're not enjoying a ratings bonanza from "The Voice," so stop encouraging Adam Levine.
Winner: The Black Keys kicked it up a notch on "Lonely Boy" with help from the Preservation Jazz Hall Band and Dr. John for a peek into why surly Dan Auerbach deserves Producer Of The Year honors.
Wimper: Using Dr. John as window dressing – furry and feathery window dressing. Producers couldn't excise one of host LL Cool J's meandering speeches (maybe the tutorial on hashtags) to make room for a verse from the NOLA legend's Locked Down, which scored Best Blues Album earlier in the evening?
Winner: For once Rihanna put the lid on her toy box of eye-popping props in favor of a demure rendition of "Stay." Funny how producers identified Mavis Staples and T-Bone Burnett during the Helm tribute, yet just assumed Mikky Ekko is a household name. The New Yorker's Sasha Frere-Jones tweeted it best: "Least recognized dude on TV music thing since that non-Eddie Vedder dude in Roger Water set."
Wimper: If Frank Ocean hoped to show anyone unfamiliar with the Village Voice's annual Pazz+Jop poll how or why he lead the pack with six nominations, his snoozing "Forrest Gump" bitterly failed to capitalize on the moment. Some will characterize him as brave for attempting to turn the cavernous arena into a phone booth. However, Channel Orange contains better songs. Always put in your star pitcher.
Winner: Justin Timberlake unveiled his new look: debonair Cotton Club big band bandleader. Rod Stewart and Michael Buble suffer ridicule, if not surging album sales, for turning back the clock. The former Mouseketeer's savvy and ball-busting howl will most likely perch The 20/20 Experience (due for release next month) atop 2014's Grammy pool.
Whimper: Last year marked the 30th anniversary of Bob Marley's death and saw the release of a terrific documentary in his honor. The Grammys like to commemorate things on a schedule all their own, so of course legends who left us in the last 12 months got swept aside by a tribute to the reggae ambassador. A first-grader could connect the dots between Bruno Mars' "Locked Out Of Heaven" and the Police's "Walking On The Moon" with the genre's signature chicka-chicka rhythm, so spare us the history lesson and let Marley's kin, Damian and Ziggy, hold a séance with  "Could You Be Loved."
— Janine Schaults