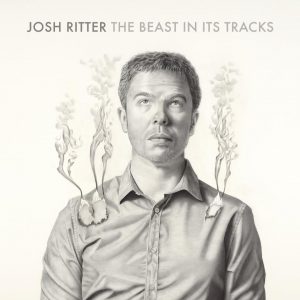 Josh Ritter spins grandiose tales about cursed mummies falling in love ("The Curse") and shipwrecked sailors forced to make the ultimate sacrifice ("Another New World"), but on his forthcoming album (The Beast In Its Tracks, due out on March 5), the literary-minded folkie turns inward to dissect his failed marriage and use this heartbreak to fuel a new batch songs.
Listen to the first single, "Joy To You Baby."
Frank Ocean continues to ride high on a wave of support for his gripping debut, Channel Orange, and is full of surprises. He dipped into Radiohead's "Fake Plastic Trees" during a Spotify shindig in New York last week. The only gripe with this stunning expression of '90s nostalgia? Next time, sing the whole damn thing!
Jack White brought the girls to "Conan" for a powder blue-hued rave-up last night.