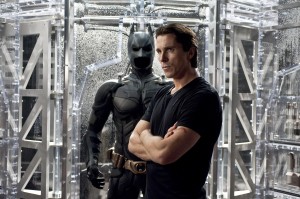 So here we are again. Seems that another year has rolled by, and now the pressure is on to indulge in the spirit of giving and pony up some hard-earned cash in order to avoid having the albatross of handing out the lamest gift hanging around our necks.
Don't worry. As curator and guardian of all things residing in the digital divide, it's my solemn duty to keep you from being the person who shows up at the feast with just a can of that cranberry sauce/jelly crap.
I got your back.
Let's start our little trip down the chimney with some of the better music choices on the market.
First, there's director Cameron Crowe's Pearl Jam documentary PJ20, newly released as a three-disc deluxe edition. Included in the set is the original film on disc one, a complete concert on disc two, and features on the fans and more unreleased concert footage on disc three.
However, if the 20th anniversary of Pearl Jam is a little too contemporary for you, there's Rush: 2112 – Super Deluxe Edition. Harkening back to a time before Geddy Lee's voice changed and he could still summon dogs simply by hitting the high notes, you can choose between a CD/DVD version or the CD/Blu-ray option. Included on both is a remastered version of the album along with three bonus live tracks. The second disc contains the 5.1 surround-sound audio mix and an interactive digital comic book. The packaging is impressive as well, with a 40-page comic book representing every song on the album, as well as a re-worked album cover by original designer Hugh Syme.
Now, if either of those still don't satisfy your classic-rock fix, I humbly present Led Zeppelin: Celebration Day.
Filmed at its 2007 reunion at the Ahmet Ertegun Tribute Concert at London's O2 Arena, Celebration Day finds the band (with Jason Bonham, John's son ably filling the old man's shoes on drums) holding up surprisingly well. Robert Plant's voice isn't what it used to be, but he's learned how to work with it instead of trying to recapture the past. Despite going on a bit long (16 songs for over two hours), it's the best one can hope for. Face it kids, they ain't going on the road again, no matter how many coins you chuck down the wishing well. The four-disc set contains the concert, as well as a disc of rehearsal and press conference footage, and two audio discs of the show.
On the movie front, December finds the release of The Dark Knight Rises, the third and final installment of director Christopher Nolan's Batman trilogy. Sure, you could run out and pick up the normal, everyday Blu-ray release and go on to live a happy and fruitful life. But c'mon. You know it would be so much cooler if there were some tchotchkes thrown into the mix, wouldn't it?
Never fear. It just so happens that not only can you get a box set with all three films, you can also get the limited edition Bat cowl. Yes, it is what it sounds like, with a replica of the broken Bat-mask from the film. And yeah, there's a boatload of features and cool stuff included. Too much to go into here, so just buy the damn thing. You know you're going to anyway.
Speaking of tchotchkes, there's the Men In Black box set with the release of MIB 3. Not only do you get all three films, but you'll also be the proud owner of a figurine of one of the worms from the series. I know. I can't believe the luck either. Of course it helps when Men In Black 3 turns out to be quite a good film in it's own right, almost making you forget the dreadful second film in the trilogy.
However, you just might be in the mood to give your loved ones a box of class, and lots of it. For you, there's The Universal 100th Anniversary Collection. It's nothing less than a sprawling, 25-film collection spotlighting the best that Universal Studios has to offer. With titles such as Dracula, Spartacus, The Sting, and Jaws, as well as The Breakfast Club and Field Of Dreams included, it more than justifies the $250 it will set you back to make it a fixture on your mantle. Although, I do wonder if the folks in charge of selecting which films to include got a bit bored (or drunk) and decided to amuse themselves by pulling a fast one on the general public. That's the only reason I can figure that The Fast And The Furious is included in the package. Still, one misfire out of 25 is nothing to sneeze at.
Happy holidays!
— Timothy Hiatt
Category: Columns, Digital Divide, Monthly