The 'Evolution' Of Recording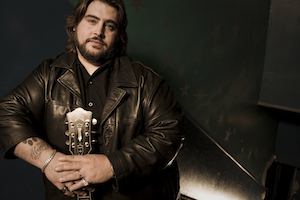 It's been crazy!" says J.C. Pasquale, owner of Evolution Recording in Elgin. "The past six months have been real busy at the studio." With 30 years-plus in the industry as a touring musician, songwriter, and recording artist, Pasquale's dream of owning his own commercial studio came to fruition a little over two years ago when he opened the doors at Evolution in the northwest suburbs.
"I chose our location because it was really centralized for artists in the northern part of Illinois. We are just a two-minute ride from I-90 on the west side of Elgin, and it seemed perfect for anyone from the northwest suburbs all the way out to Rockford."
One of the recent projects at Evolution was a full length CD for Nick Moss & The Flip Tops titled Here I Am (due November 22nd on Blue Bella Records). "This project meant a lot to me" says Pasquale. "Being a blues guy myself, having Nick and his band here allowed me to stay heavily involved with this project. Nick has been nominated 15 times for the Blues Music Awards and I told him, 'Let's get one with this album . . . whatever it takes!' Nick came in with a real good sense of direction for this record and we put in a tremendous amount of hours getting it done right." Moss in trun has said, "Evolution Recording was a great place to record my new CD. They offered the convenience of being easy to get to, and having some really nice gear to use . . . I'm really happy with the way the CD turned out!"
Along with Pasquale, producer/engineer Ricco Lumpkins is an instructor at Evolution Recording Academy, a 10-week course that teaches recording arts and Pro Tools 101 provided by Avid. "The academy has been absolutely awesome," says Pasquale. "Realizing a real need, we structured a curriculum that not only brings the recording enthusiast up to speed, but develops the essential fundamentals for someone wanting to pursue audio engineering as a profession. We doubled our square footage in June to accommodate two classrooms and a recording/mixing lab all outfitted with the latest Pro Tools gear, and are developing our relationship with Avid, who provides all the student/instructor courseware for the Pro Tools section of our course. Being taught by Grammy Award-winning industry professionals and providing a world class environment for our students is a winning combination. Our first class just graduated last week, and I can honestly say I was amazed at watching these students grow and become proficient on our techniques and systems. I'm proud of every one of them." Visit Evolutionrecording.com for info . . . Studio VMR in Brookfield welcomes new studio manager Ricky Turner and engineering assistant Clint Parchem. Turner is a long time fixture on the Chicago music scene and Parchem is a recent graduate of WIU . . . Johnny Rogers tracked his new CD at VMR with Don Griffin engineering . . . Ten And Counting finished a new project . . . Studebaker John completed the first CD on his new deal with Delmark Records; Studebaker mixed Old School Rockin' with Griffin, who completed it in VMR's mastering suite . . . Producer Nate Johnson flew in from Spain to track drums, bass, and guitar for a new project.
Hey Studiophiler: To get your studio or band listed in "Studiophile," just e-mail info on who you're recording or who's recording you to ed [at] illinoisentertainer.com, subject Studiophile, or fax (773) 751-5051. We reserve the right to edit submissions for space. Deadline for December 2011 issue is November 15th.
Category: Columns, Monthly, Studiophile