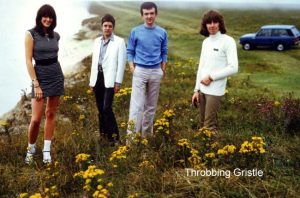 Everyday Is Halloween dusts the weekend off its shoulders and returns for the 24th. We've only got a week left of these babies!
"The skulls . . . the bodies . . . you give it all such a glow! I don't know if it's art, but I like it!" The Joker would have given this flattering assessment to the collective work of Cabaret Voltaire, Throbbing Gristle, and Einsturzende Neubauten. Too abrasive for avant-garde jazz and too brutal for progressive rock, this is music to blast on Halloween when you care less about hooking up and more about giving your kids bad dreams to go with their upset stomachs.
Click the October issue's cover to read the full feature, or follow the tabs to Monthly –> Features for the previous entries.