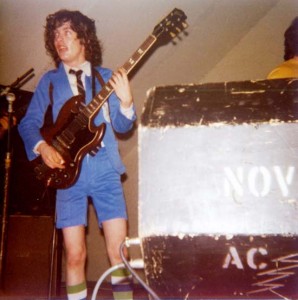 I don't wanna grow up, I'm an Australian kid!
Feminists and parents hammered the likes of Britney Spears for perpetuating the pedophiliac school-girl look, yet each year Angus Young skates off scott-free. Like his brother Malcolm's riffs, the AC/DC icon hasn't changed his laddish style once. Though while the look guarantees that a man in a similar costume won't get called "slut," it makes certain that person would never be troubled by lustful eyes ever again.
Click the October issue's cover to read the full feature, or follow the tabs to Monthly –> Features for the previous entries.