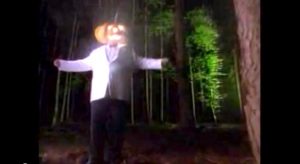 The whole point of this exercise was to find who in pop music was most consistently mindful of Halloween. And if you didn't know where it was going, well, if you don't know now you know.
Where would this list be without Helloween? The German trailblazers have a pumpkin in their logo, wrote the best 13-plus minute song about Halloween ever, and, oh, their name is Helloween. More than 20 years after the classic Keeper Of The Seven Keys releases, Helloween continue to be one of the best power metal bands in the world, too. It's Halloweeeeeeeeeen!
Click the October issue's cover to read the full feature, or follow the tabs to Monthly –> Features for the previous entries.