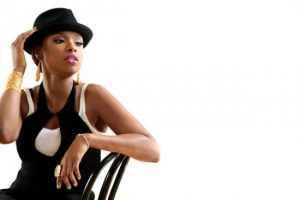 There's nothing like playing the home field, especially in a loyal town like Chicago. That's true for our sports teams as well as our musicians, as South Side native Jennifer Hudson demonstrated in an emotional homecoming at Ravinia on Saturday the 16th. Flaunting her newly trim figure in a neon-yellow blouse and tiny hot-pink skirt that periodically flew up to reveal sequined panties, Hudson embraced the crowd with soaring vocals, Chi-town patter, and tangible sincerity.
With the crowd clapping in anticipation, Hudson belted out her version of the classic "Feeling Good" from backstage, her silhouette looming behind the curtain. Strutting out in stilettos, she pumped life into the oft-covered tune, unfolding high notes and flowing over the chorus. Four backup dancers in catsuits resembling Solid Gold dancers, underscored the old-school, '70s vibe of the show. Tackling the midtempo soul of Alicia Keys' "Don't Look Down," her jaw-dropping vocal range was on full display. Announcing that "I like to get out and see people," Hudson headed into the audience, coaxing a few verses from gray-haired Ravinia regulars and eager fans alike.
Introducing her new album's title song, "I Remember Me," she explained that "In my 29 years, I feel like I've lived three or four lifetimes." Sitting on a stool, Hudson poured her heart into the inspirational anthem, wringing out so much emotion that she ended the song with her back to the audience, quietly crying. Other highlights came when Hudson and her backup singers (including "American Idol" alum George Huff), delivered a moving cover of Leonard Cohen's "Hallelujah" and a fiery rendition of her Dreamgirls tune "One Night Only." Perhaps the most Chicago moment came when some audience members began yelling out the names of South Side haunts and Hudson chatted back, reminiscing with them. Hudson left the stage with an "I love you," as the lights went down – but most of the audience remained in their seats, waiting for her signature encore. She came back with a roaring " And I'm Telling You", filling the entire length of the park. As she brought the crowd to hysterics and ripped into the chorus, Hudson't triumphant hometown return was complete.
– Rosalind Cummings-Yeates
Category: Live Reviews, Weekly