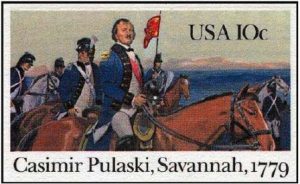 Those of you who survive the local drinking orgy that is Casimir Pulaski Day have another quirk in the schedule to deal with tomorrow.
Easter is about as late as it can ever be this year (first full moon after the spring equinox), which makes Fat Tuesday tomorrow, a.k.a., Mardi Gras. With St. Patrick's Day next Thursday, we're looking at a full-on March partying cluster-eff. The people of Champaign-Urbana and the University Of Illinois thought they could outsmart everyone by hosting their St. Pat's festivities two weeks early, and 328 people still got cited.
Why not do something charitible? Hard Rock Café hosts a fundraiser featuring Funkadesi, The BS Brass Band, and Vance Kelly & The Backstreet Blues Band, and also boasts Grammy-winning spoken-word artist Malik Yusef and Blackbox's Damon Ranger. Theryl "Houseman" DeClouet, former member of Galactic, will also be in attendance, and his appearance is crucial. The whole event surrounds the upcoming feature-length documentary, Let There Be Life, of which DeClouet is a subject. Having postponed his music career for health reasons, he found himself one of nearly 30,000 African-Americans awaiting organ transplant — a staggering number when only 12-percent of the African-American population list themselves as donors.
— Steve Forstneger
Category: Featured, Stage Buzz, Weekly