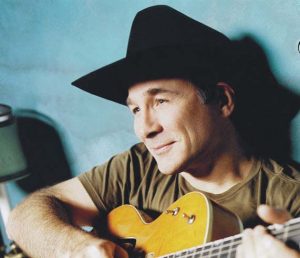 Country Music Festival 2010: While we won't completely side with Robbie Fulks' assessment of "soft-rock, feminist crap," country music isn't in such a state that it deserves to be feted in a town to which it has few connections.
The battle for country music's soul has been public for about 40 years, when Waylon Jennings, David Allan Coe, and others starred in the "outlaw" movement. Though Johnny Cash and Merle Haggard had been writing songs about prison and killing for years (add had many of their predecessors), honky tonkers grew increasingly alarmed with the shiny suits and florid arrangements coming out of Nashville that saw George Jones and Charlie Rich transformed from white-knuckle loose cannons to mutton-chopped sugar salesmen. Music City slyly bankrolled each rebellion until rock 'n' roll — once a refuge — had its softer lines co-opted in the big-hat movement in the '90s, starring Garth Brooks and Clint Black, 'til you get the Taylor Swifts and Kenny Chesneys you see today.
The rise of independent record labels in the '90s and rock-based alt-country, though, has yet to converge with the industry. Artists like Lucinda Williams, Willie Nelson, and even Haggard have tried to bridge the gap via major-label boutiques like Lost Highway, but in reality there are two different appendages moving and neither cares what the other does.
The City Of Chicago does an admirable job of approaching the schism, filling stages with members of both parties. Tonight's headliners, the aforementioned Clint Black and Gretchen Wilson, are legitimate heavyweights, seasoned interpreters of lite rock for the rural demographic. But the rest of the day comes with Truth & Salvage Co., roots rockers who've toured with The Black Crowes; recent Bloodshot signing/Waylon-soundalike Whitey Morgan, and local veterans Country Sky Band, Shelley Miller, and Henhouse Prowlers.
Saturday's lineup veers even further into crossover territory than most people are comfortable with, featuring VH1 starlet Jewel, a Chesney-esque links failure in Jake Owens (the furthest possible artist from his Delta blues namesake), and the Eagles-esque good-times acoustic pop of Love & Theft. But avoidance of Pritzker Pavilion turns up more local bounty, be it the straightforward tonk of Danville's Levi Riggs, eco-friendly bluegrassisms of The Giving Tree Band, and the cross-cultural rootsiness of Sawbuck.
Click here for full schedules and more info.
— Steve Forstneger
Category: Featured, Stage Buzz, Weekly