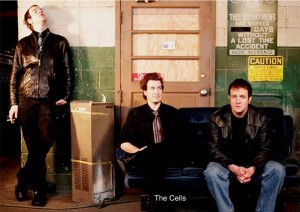 High ticket prices raise expectation levels regarding set lengths, not just at the arena level. But nothing really beats the 45-minute set.
Maybe this opinion has been conditioned by the experience of seeing so many young (thus energetic) bands blasting through the only songs they know. But we're 45-to-an-hour people. Chicago's Finest Hour, back after a brief rest, likes the 60-minute thing with a twist: four bands carve it up. They get three songs to deal with: two of their own and another by one of the bands sharing the bill. It gets a little nuts. It happens the last Friday every month at Hideout.
Tonight's participants: Flame Shark, T-Bird Magera, The Cells, and Curtis Evans. Good luck, gentlemen.
— Steve Forstneger
Category: Featured, Stage Buzz, Weekly