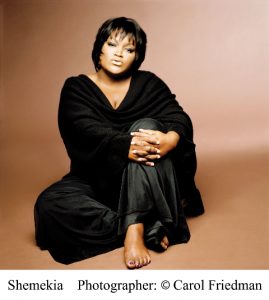 It's folk and metal. This weekend sports two of the dandiest street music festivals you can find during Chicago's crowded summer. And they're miles and worlds apart.
Old Town School Of Folk Music's annual Folk & Roots festival goes down on Lincoln Avenue just south of Lincoln Square near Welles Park. Saturday's headliner The Budos Band sound like the big-band funk used in the '70s for everything from employee-training films to porno. Support act Shemekia Copeland could headline on her own, but maybe this is the best way to impress the blues upon the young. There are all sorts of family-friendly Old Town School activities and workshops, though the day gets completed by Occidental Brothers, Red Baraat,and the James King Band. Sunday boasts nomadic fighters Etran Finatawa and the "French-Algerian sonic mash-up" of Les Saltimbanks.
If you can squeeze onto its limited space — not unlike angling for one of its burgers any night of the week — metal restaurateur Kuma's Corner's Fifth Anniversary Block Party goes down Saturday only. Fitting for a place that has named burgers for Yob, Lair Of The Minotaur, and High On Fire, Earthride, Red Fang, Indian, Hunters, Swan King, Sons Of Fire, and Black Actress provide the entertainment. You won't get to select all the normal menu, and there's still no reservations.
— Steve Forstneger
Category: Featured, Stage Buzz, Weekly