Cover Story: Lilith Fair
All's Fair In Love & Tours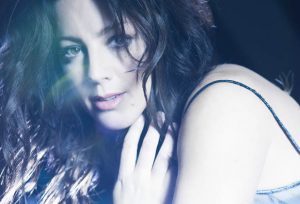 From 1997 until 1999, Lilith Fair was one of the highest-grossing and most attention-grabbing traveling music festivals across the globe. The brainchild of Sarah McLachlan didn't just break down genre barriers and racial boundaries, but also gave women artists of all associations a massive platform, while simultaneously raising over $10 million for female-centric charities. Though it seemed like the history-making excursion was dead and buried, the founding singer/songwriter recently teamed up with some music-industry pals and has since promised a full-fledged 2010 revival.
Appearing: July 17th at First Midwest Bank Amphitheatre in Tinley Park.
"Every once in awhile, I sit around and talk about Lilith with my partners, who are two managers and an agent, and [we remember] how it was really fun," shares McLachlan, phoning in from Los Angeles just prior to the tour's launch. "As opposed to saying, 'Yeah, but it was way too much work and we can't manage it' — because just the very thought of it was daunting — we were talking last year and saying, 'Our kids are older and we could do something amazing with it and give it the energy and the time needed to make it really special.' Instead of an unpleasant task, we looked at it as a fun challenge. We have an amazing group of new artists who were not there the last time and we're also drawing on past artists who came the last time."
The old-school to new-school split includes everyone from soul siren Mary J. Blige to classic rock legends Heart, indie icon Cat Power, "American Idol" winner Kelly Clarkson, dance divas La Roux, and alternative-rock act Vedera, alongside tunesmiths like the headlining McLachlan, Kate Nash, Vita Chambers, and Meaghan Smith. In addition to being the most diverse scope of artists Lilith's hosted to date, it also shows just how far the festival has come in terms of earning cross-genre respect and all-out mainstream awareness when compared to its burgeoning years.
"We certainly had to deal with the limitations of the fact that though we asked everybody of all different genres of music, we got who said yes and we were limited to that," relates McLachlan of the event's typecast beginnings. "So the first year I know we were certainly dubbed 'the white-chick folk fest,' which was upsetting to me because that's not what I meant it to be nor what we were trying to do; it's just we got the artists we got. With the success of every year, I think it got a little easier for different artists and genres to come on board. [At first] they were concerned about that stigma. 'This is not going to be my audience. Why would I want to come on Lilith?' So yeah, that was definitely a struggle, as far as dealing with negativity, but all I can say is we did the best job with the tools we had. I'm sure there's going to be negativity this time around, but I don't pay much attention because I like to pay attention to the positive stuff."
Regardless of reactions, there's no denying Lilith's past and present ability to expose massive amphitheatre audiences to up-and-coming artists, plus possibly stretch music lovers outside their comfort zones and regular concert-ticket purchases. McLachlan is especially committed to building a spirit of community on this year's tour, which, in light of all society's changes since the last time through, is a long overdue goal.
"Certainly my own career was greatly advanced by Lilith, and most of us got to play in front of more people than we would've on our own, but I think more importantly there was a sense of community that was created, not only in us as musicians, but also the audience," she recalls. "In bringing Lilith back, we need that even more in our society than we did 11 or 12 years ago with the onset of [instant messaging] and Twitter and people living on their computers. People are spiraling so fast down in their own little universe that going out to a concert and being with a bunch of like-minded people who are all there for the same reason is quite powerful and it just doesn't happen very much anymore."
Of course, the summer wouldn't be complete without a stop in the Chicago area, which includes a return to the tour's old stomping grounds the First Midwest Bank Amphitheatre. (Your ticket stubs most likely read "New World Music Theatre.") Even though every artist seems to gush over the Windy City, McLachlan seems especially sincere in her praise and hopes to get downtown if time allows.
"I love your city, well, I have to say I don't love it in February, but I've been there in spring and summer enough times," she lets out with a laugh. "It's a gorgeous city with beautiful architecture and I love being right on the lake. It was actually right on lake was where India, my oldest daughter, got her first bloody knee by all those outdoor terrace cafés and boardwalks, where she ran off the edge of a boardwalk and ripped her knee open. She was almost 3 at the time and that was her first bloody knee, so I figured we were doing pretty good!"
Sarah Smiles (Eventually)
For those not keeping tabs on Sarah McLachlan's personal life, raising two children took precedence over recording new albums in the 2000s. To coincide with this year's Lilith Fair, the tunesmith will turn in The Laws Of Illusion (Arista), marking her first official offering since 2003's Afterglow.
"Well, it's slowed things down considerably, and that's just the way that things naturally happened," she explains. "I chose to have kids a little later and get my career going. I've had an amazing ride so far careerwise, and it's enabled me to sort of take a step back and pretty much be a full-time mom and pick and choose how much I want to be involved in music and how many shows I want to do, which is another reason it's taken seven years between records as well."
Even if that lengthy time frame felt interminable for core fans, McLachlan did maintain her public persona through a series of specialty projects. In 2005, she turned in Bloom: Remix Album, followed by 2006's holiday-centered Wintersong, plus 2008's pair of releases Rarities, B-Sides And Other Stuff Vol. 2 and Closer: The Best Of Sarah McLachlan, though she'll be the first to apologize for the delay in releasing a proper studio project.
"I'm sorry, but if I really thought about it chronologically, I've been pretty busy," she reasons. "I toured for close to two years with Afterglow, because India was 18-months to 3-and-a-half-years old when we were on that tour with her. Then we went home, I took some time off, and I got pregnant again [with Taja]. I remember being pregnant during an appearance for the Christmas album in Rockefeller Square and I was literally trying — I shouldn't even be telling you this — to find a poinsettia to throw up in because I had such horrific morning sickness. I was thinking, 'Great, I'm on stage and there are people everywhere and I just want to throw up.' Good times. I'm telling you all my horror stories here! But life gets busy and Taja's almost 3 now, running around naked in my garden as we speak. Like I said, I so appreciated and love the opportunity of being a mother and being present for all the fantastic moments. I remember her coming out of me and now she's 3 and she's so big. She's getting heavy and it goes so quickly."
— Andy Argyrakis
For the full feature, including an interview with Heart's Nancy Wilson, grab the June issue of Illinois Entertainer, free throughout Chicagoland.