Park West, Chicago
Wednesday, April 21, 2010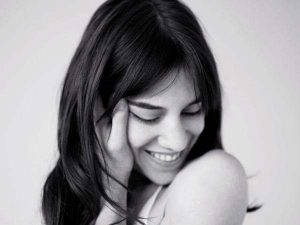 Charlotte Gainsbourg almost died a couple years ago. So the fact she's touring is pretty good.
The French chanteuse has plenty of calling cards — Cannes-honored actress and daughter to the legendary Serge Gainsbourg among them — but her latest album was born outside of the celebrity umbrella. Her idea for IRM (Because), titled for the French acronym for Magnetic Resonance Imaging (MRI), came about while inside one such machine. Gainsbourg sustained a head injury a couple years ago, and was suddenly hospitalized more than year hence for a brain hemorrhage. The title track has a distinct detachment as she chronicles the machine's movements before finally inserting her emotions, "Register all my fear/on a flowchart disappear." It's a masterstroke on an album that threatens to be overcome by its producer, Beck. His comfort working in bossa nova and Technicolor European pop idioms is a match for Gainsbourg's lilt, but a number of his signatures are so prominent it's a wonder his handwriting isn't on the CD spine.
Speaking of matches, opener AM has opened for Caetano Veloso and Air, giving him the required pedigree for such a role here. Like Air or Beck, the singer/songwriter is almost excessively eclectic, loading his albums with so many references that he runs risk of having no direction. True to form, a previous album had each of its tracks used in television commercials or film. For last year's Future Sons & Daughters (Filter), however, "Self Preservation" and "When The Dust Settles" express a less-cluttered approach that lets his songwriting chops search out more direct '60s influences.
— Steve Forstneger
Category: Stage Buzz, Weekly