Metro, Chicago
Saturday, January 9, 2010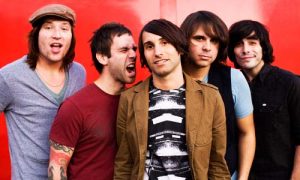 Well it's good to have Treaty Of Paris back home and safe. Last we knew, the Chicago band had been abducted by a pack of fuzzy Flaming Lips companions and forced to play in forests.
The band's first release since 2007, the Currents EP, will be on display Saturday night and, if anything, they spent the time away diligently crafting their hooks. While earlier releases have shown a predilection for the latter half of the "pop/punk" descriptor, Currents plants itself firmly in the latter, putting them in direct competition with Plain White T's. Opener "The Aftermath" wields a fat guitar riff, but the real surprise is "Colleen," which starts as a familiar (if typical) emo love song before unfolding into something Old 97's wouldn't mind calling their own.
AM Taxi, The Insecurities, Last Fast Action, and The Victory Gins open.
— Steve Forstneger
Category: Stage Buzz, Weekly