Live Local Bands Get Their Own Free Weekly (Free) TV Show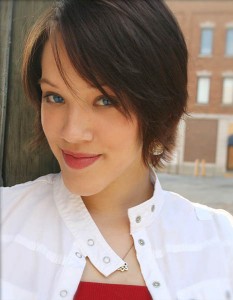 "We're encouraging local bands to support each other in a grassroots way," says John Sink, executive producer of "Chicago/ Live," a new live, weekly music performance series that airs Wednesday nights at midnight on WJYS TV-Channel 62 — just after "JBTV."
Editors note: Due to an internal scheduling conflict at WJYS TV, the program CHICAGO LIVE, originally scheduled to air Saturday, July 11th at 3:00am did not air. The program will resume its broadcast Saturday July 18th at 3:00am.
"Usually when you go to a venue like the Elbo Room and there are multiple bands performing, the band's audience leaves after they've performed," says Sink, who is in the middle of shooting 13 Sunday-night performances at the venue. "That's the rule 90 percent of the time. What we're doing on the night of the performances is to say, if you really support live local music, then stay. If your band played first, unless they're going to another place to play again, don't go anywhere. Stay here, and support and encourage the other bands. So at 12:30 the room is pretty full, and the last band isn't just playing for 20 of their fans."
Sink speaks from experience; he earned a living from 1969 to 1996 playing in local blues, party, and cover bands.
He and "Chicago/ Live" co-producer Phillip Amerson, who fronts the band Bitterson, got the idea for the show while working on the WPWR magazine-style series "Tattoo Factory TV."
"Just for fun, we started to have bands that happened to be inked come in and do a three-camera studio-session thing," says Sink. "It was fun shooting it and editing those segments. That got the bug planted."
"We recognized the Chicago music scene as huge, diverse, strong, and extremely talented and unique, and to our knowledge, there was nothing on television out there showing it off," says Amerson. "There's a whole live-music world that operates in the clubs and venues of Chicago that needs support from fans, press, fellow bands and artists, and the people of this city to survive . . . and our hope is that this show would help the scene grow and bring people together within the scene for continued longevity of live music."
Hosted by actress and music fan Kate Black, each episode includes live performances shot with five cameras, plus backstage interviews, music news, and words of wisdom from local journalists. Interested bands can learn more at Chicagolive.info.
Sink says the audience is an integral part of the local scene.
"There are 28,000 small-venue seats in the greater Chicago area, and we average 6,000 people a night. So there's a lot of space and room for the growth in the local live-performance scene. 
"You can go to the United Center and see Bruce [Springsteen] or whoever when they come, but there's always an alternative. And it's usually pretty inexpensive to go out on a Wednesday night and see a good local band or two. Our angle is, if we don't do it, it's going to disappear."
ODDS N SODS: WGN's axing of "Kathy & Judy" after 20 years is not just another painful blow for women in the boys' club called broadcasting, but for local radio. Whether you liked them or not, the pair actually connected to their audience and provided a whiff of non-dogmatic fresh air on a station that appears to be steadily drifting to the right. As VP/General Manager of WGN Radio Tom Langmeyer said in a statement, "This was a business decision. The media business and the Chicago radio market have changed dramatically in the last few years, including a new method of ratings measurement. WGN needs to respond to these changes, and this is the time to move in a new direction" . . . The FCC recently launched a probe into to the Arbitron's Portable People Meter, to which Langmeyer refers, in order to determine whether the new system underreports minority listernership (if you ask us, women are radio's biggest minority). The new system replaced books with a pager-like device that tracks listening habits. FCC acting Commissioner Michael Copps said in a statement that underreporting of black and Hispanic listeners "has had a devastating effect on their ability to compete." James Winston, executive director of the Washington-based National Association Of Black Owned Broadcasters, Inc. told the FCC in testimony last year that "virtually all" of the stations serving black and Hispanic markets in Chicago, New York, and Los Angeles showed ratings declines after the meters were introduced. Arbitron vice president of research Beth Webb recently said minority-sampling numbers should improve; we'll see when they're released July 16th . . . We had no idea of the good work former WGN "Pet Central" Steve Dale has done to save animals 'til we read Rick Kaempfer's interview in Radio Spotlight. Dale, whose syndicated programs "The Pet Minute" and "Steve Dale's Pet World" continue to air, was instrumental in making dog parks a reality in Chicago and convincing Alderman Shirley Coleman to back off her crusade to ban pit bulls and rottweilers. Hopefully, someone will snap up Dale's show soon . . . We love that former Tributosaurus frontman, "Sound Opinions" producer, and Sporting News Radio host Matt Spiegel has teamed up with Dan McNeil 9 a.m. to 1 p.m. weekdays on sports-talker WSCR-AM 670 . . . Yet another one bites the dust: Thirty-six-year-old radio-and-music-industry trade publication Radio & Records ceased operations June 5th. Who's next — Rolling Stone?
—Cara Jepsen