Various clubs, Chicagoland
Thursday, June 18 to Saturday, June 20, 2009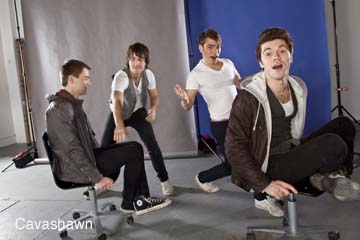 Now in its 13th year, MOBfest aims to show Chicago just how lucky it is.
The annual Music Over Business showcase again offers an ocean liner of unsigned, mostly local bands (aware of Chicago's business-as-usual M.O., non-local bidders are also welcome), with an afternoon of panels to guide novice musicians, like the up-and-coming Cavashawn, through the mire.
Saturday's discussions begin at 2 p.m. and will take place at Elbo Room in Lincoln Park. The first panel, Record Labels, will consider the viability of the major and indie option, as well as the growing possibilities in self-releasing. The second panel, DIY, continues in that vein, but will also hope to cover such adventures as booking, marketing, touring, and recording. Finally, at 5 p.m., a host of guests will debate the proper ways of gaining Media And Exposure, as the Internet opens a lot of doors but perhaps too many for people to notice. The full schedule, as well as a list of panelists, is available on MOBfest's Myspace site.
And, as always, there are band showcases, too many to mention. Like most other festivals, this is kind of a down year as far as the number of clubs involved, but anyone downloading a PDF of the schedule will find more than enough to pique their interest.
— Steve Forstneger
Category: Stage Buzz, Weekly