Q&A With Tortoise's Dan Bitney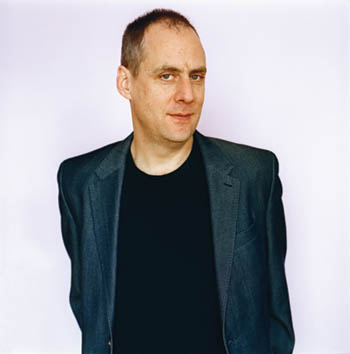 IE: Beacons Of Ancestorship is a mouthful of a title. What were the runners up?
Dan Bitney: That's always the biggest struggle for us — naming stuff is the last thing we do.
Appearing: Friday, July 17th at Pitchfork Music Festival in Chicago.
IE: When you have mostly instrumental stuff, how do you name things?
DB: It's abstractly and usually after the fact. It ends up being on deadline, like they have to start printing stuff and we have to come up with it. They have joke names when we're recording. One was called "Chords" just because the melody was played on a specific chord.
IE: I read in the Tribune that your set for Pitchfork's "Write The Night" will be limited to songs you guys don't have to re-learn. You're not gonna learn any obscurities? Is that really fair?
DB: Is it fair? Is life fair? [Laughs.] I couldn't even open the list that got e-mailed to me, so I don't even know what's on there. But yeah, it's not fair. It really depends on if we put on a good show or not. We've done the concert series "Don't Look Back"; we were hired to play our second record in its entirety and it's so much work. We said we wouldn't do it again unless it was insane money. Having said that, is it fair that we're on this night where the fans can pick the songs? I'm actually excited to play the stuff I think people will pick, like TNT, for instance. Kind of wanted to bring that back into the set.
IE: When you name your band for something, do you study up on it? How versed are you in amphibians?
DB: I'm not good at all. I have no idea. I like turtles, though.
IE: I think people assume, because most Tortoise music is instrumental, that the compositions are very serious and academic. Are there jokes in the music that people don't get?
DB: That I'm not sure. I know we've had that, I've heard people say it's pretentious or whatever, which I don't get, because there is a good sense of humor — that's where the titles come in. I think people get it, if it's there. Especially playing live. When somebody screws up and half the people on stage start laughing . . .
IE: Maybe you guys need to do an a cappella recording.
DB: I'm into it! Definitely — a doo-wop record! I'm totally ready.
Tortoise's Beacons Of Ancestorship arrives June 23rd on Thrill Jockey. The band play Pitchfork Music Festival on July 17th. Q&A by Steve Forstneger.