Scott Weiland
House Of Blues, Chicago
Thursday, December 18, 2008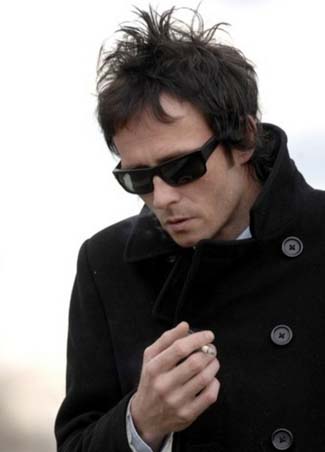 There's a scene during the fifth season of HBO's "Entourage," when the series' Hollywood heartthrob worriedly asks his agent, "Do you think I'm a good actor?" The rep, played by Jeremy Piven, hesitates. "I think you're a movie star."
It's a distinction that could be applied to Scott Weiland. Not one who posesses the most enviable skills nor has he compiled a body of work critics adore, Weiland is nevertheless a star. It doesn't matter who believes it, because he does. When he and Stone Temple Pilots were being slammed as Pearl Jam clones, something said Weiland would have made it another way and grunge rock was an arbitrary vehicle.
It makes his solo albums that much more curious. He merely collects a check with the STP reunion (as he did in the frustratingly un-nuanced Velvet Revolver), but on his own he really seems to try. Bereft of an attempt to establish a Weiland brand, 1999's 12 Bar Blues actually forgot about his STP slither. This fall's "Happy" In Galoshes (New West/Softdrive) is equally undistinguished and understated.
The hammy title (translated: only happy when it rains) needs to go, as does an uninspired update of David Bowie's "Fame." But "Beautiful Day" and "Killing Me Sweetly" pick up 12 Bar's looseness: The latter's plucked acoustic guitar lolls over a tropical beat while a cello mourns. Instead of grabbing the arena's spotlight, "Crash" tries to envelop its airspace Coldplay-style, and he spends a bulk of the album trying to execute a Yellow Submarine remake starring Tom Waits. The only times we get the old Weiland are on opener "Missing Cleveland" and "Blind Confusion"; otherwise he sweeps the old him aside to try and prove he can really act.
Eagles Of Death Metal and Cold War Kids open.
— Steve Forstneger
Category: Stage Buzz, Weekly