Lil Wayne
United Center, Chicago
Saturday, December 27, 2008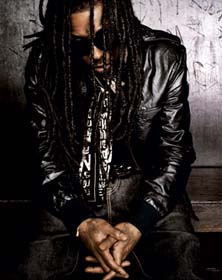 Lil Wayne does a lot of impish cackling on Tha Carter III (Cash Money), and with good reason: His album was the biggest of '08, an improbable feat.
It's hard to imagine most of the people who bought the album even like it. His voice is cartoonish, the beats can come disjointed, and melodically the feel is unfinished. Critics love it because its haphazardness isn't self-conscious ("Mr. Carter" opens, "I feel big . . . not big in the sense of weight," later invoking Beetlejuice the requisite three times), as if Wayne and his producers took whatever sounds they liked and just let it ride. But since when do people care what critics like, especially when it comes to hip-hop?
Wayne's ubiquity in the mixtape market endears him mainly to hip-hop devotees and not Kiss-FM flakes, so can the strength of the "Lollipop" single really have helped him move all those units? On "Mrs. Office," he tangents a sexual policewoman fantasy into "I beat it like a cop, [like] Rodney King." And if you think this shit is unhinged, what's it gonna sound like at the United Center? Just like the album, the tale gets unbelievably more fucked up as it continues.
T-Pain, Keyshia Cole, and Keri Hilson open.
— Steve Forstneger
Category: Stage Buzz, Weekly