I Got Down On My Knees And I Began To Shoot
Annie Leibovitz was rock's best-known photographer long before the Miley Cyrus incident, with Linda McCartney running a close second. Still, many musicians from the mid-'60s on have posed for Henry Diltz. His accomplishments have been given an epic treatment via a limited-edition, leather-and-denim-bound book entitled California Dreaming (Genesis Publications LTD).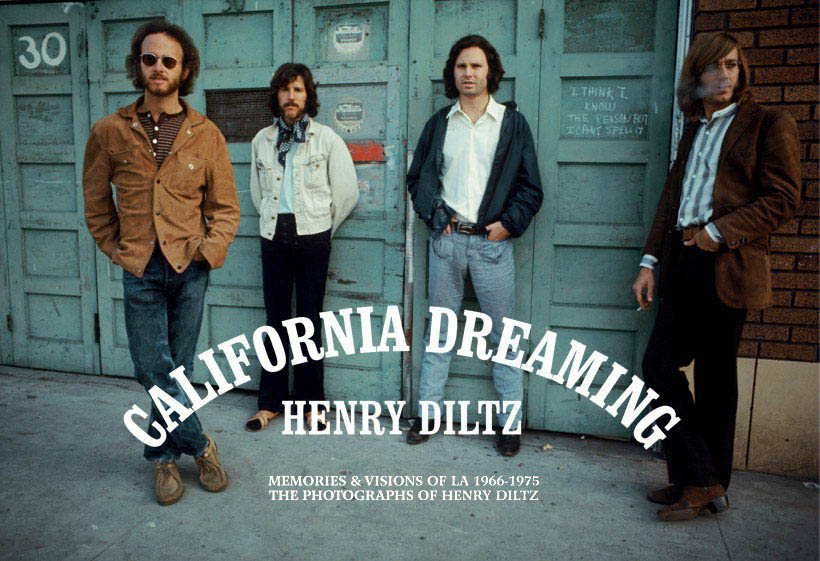 Diltz comes across as an amiable hippie and is straightforward when describing how he and business partner Gary Burden created the legendary cover for the first Crosby, Stills, & Nash album: "Graham [Nash] told us about the house with the couch and we took a bunch of pictures." The mysterious figure at the door on the back cover was drummer Dallas Taylor, who wasn't at the shoot and had to be superimposed later.
"It took Gary a week to do that — another $500 dye transfer print, which had to be airbrushed and then re-photographed. Today, you could do it in five minutes with Photoshop."
Diltz also worked on The Doors' Morrison Hotel and staged an authentic western gunfight for The Eagles' Desperado. McCartney hired him to photograph her and Paul for Ram, and more than 500 photos, printed on heavy paper, showcase his work with The Rolling Stones and Joni Mitchell.
Originally a musician who performed as a member of the Modern Folk Quartet, Diltz eased into his highly successful new career. "I was just the same guy who had always been a part of the music scene. They didn't notice me as a photographer. They didn't put their guard up, and that allowed me to take very natural pictures."
— Terrence Flamm
Sweet Home Is Where The Heart Is
During a year in which we've put both Lurrie Bell and Buddy Guy on our cover, you might guess we're more than a little geeked for the 25th Annual Chicago Blues Festival. After Jake and Elwood send the fuzz up to 1060 W. Addison, the other 750,000 of us can shake on down to Grant Park from June 5th through 8th.
Last year's lineup featured a number of tributes to Howlin' Wolf, and 2008 nods to Muddy Waters at 2:30 on Friday (the first Blues Fest arrived one year after Waters' death). Sunday's closer is the world's greatest bluesman, B.B. King (below), and there's nary a slouch among a cast of Koko Taylor, Otis Taylor, the aforementioned Bell, Buckwheat Zydeco, Johnny Winter with Sam Cotton, Sam Lay, Lil' Ed, and a tribute to Louis Jordan. The man who'll out-live us all, Pinetop Perkins, will celebrate his 95th birthday during his stint on the 5th (4:15), just in time for the release of Pinetop Perkins & Friends (Telarc).
What's really intriguing is this little listing on the 6th at 4:30: "Sweet Home Chicago": Anthem or cliché? Meet Billy Branch, Bill Gilmore, and Bill Dahl at the Roadhouse Stage to find out which.
Stopping The Bum Rush
For two days in May we felt like a daily, rapidly spreading word of a proposed Chicago City Council ordinance that would seriously debilitate the local music industry. In response to the E2 nightclub stampede that killed 23, the city was prepared to decree any independent promoter must obtain a license and overlapping insurance to host events. While logic would dictate such permits be necessary, the costs would essentially eliminate thousands of barely profitible billings at clubs from Red Line Tap to Buddy Guy's to Park West. Proponents decry the lack of regulation in an inherently defiant industry; opponents foretell the death of Chicago's lucrative music scene. The avalanche response to the bill did reopen discussions, but this is still Chicago, after all — home of the blues.
— Steve Forstneger