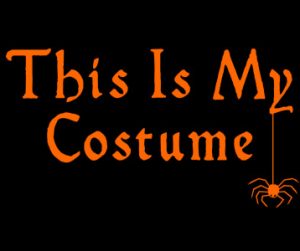 Any chumballone can throw on a Slayer record to soundtrack his Halloween party. Sometimes your guests call for something far more eclectic. Like Mercyful Fate. Just kidding. Terrence Flamm cooked up his ideal mix.
Bohemia "Hydrogenic" – This punk masterpiece from the '80s Chicago band takes aim at the perils of nuclear energy with satiric girl-meets-mutant lyrics like, "Momma says you're different with your long green hair/You've got webs between your fingers, but I don't even care." The high-speed arrangement is built on guitars, keyboards, and lead singer Carla Evonne's inspired vocals.
The B-52's "Planet Claire" – Fred Schneider's hilariously overwrought vocals certainly add to the Halloween-party ambience of this sci-fi nonsense about a headless visitor who travels from a distant galaxy in a Plymouth Satellite. But it's the eerie synthesizers that make everyone wanna dance.
Lene Lovich "Bird Song" – In a dark twist on the expression "a little bird told me," Lovich delivers the gothic tale of losing her man to a scheming feathered creature, with a Norma Desmond-style intensity. Her high-pitched warbling and a male choir complement the ominous goth/new wave atmosphere.
David Bowie "Cat People Theme (Putting Out Fire)" – Set to a haunting synth and guitar backdrop by Giorgio Moroder, Bowie's lyrics depict the doomed feline characters from Paul Schrader's flick. When he emerges from the tribal intro singing, "See these eyes so green/I can stare for a 1,000 years," it's impossible not to believe him.
Hoodoo Gurus "Dig It Up" – Using a galloping beat and twanging guitars that raise the spirit of The Cramps, this darkly funny song depicts a guy who won't let death separate him from his sweetheart. Lead vocalist Dave Faulkner howls tormented lines like, "My girlfriend lives in the ground," and, "You can't bury love, you gotta dig it up."
Blue Oyster Cult "Don't Fear The Reaper" – The hard-rock band seductively sells a Romeo & Juliet concept of suicide as the ultimate expression of love through a strong melody and intricate harmony vocals. The song ends with a happily departed couple looking back on the living.
R.E.M. Pretty much everything on Chronic Town and Murmur – The album covers for R.E.M.'s debut EP and LP depict a gargoyle and a threatening field of kudzu respectively. That signals a journey into garbled vocals and dark but melodic songs. The jangling "Wolves, Lower" and "Pilgrimage" in particular suggested something sinister going on, while the ballad "Perfect Circle" could have served as a soundtrack for a séance.
Queen "White Queen" – An almost Shakespearean tale of unrequited love that mixes traditional English folk and hard rock. A secretive swain keeping a nightly vigil for his dream maiden, declares, "The White Queen walks and the night grows pale." There's an underlying feel that the sad-eyed damsel needs to be rescued from tragic fate.
Crosby, Stills & Nash "Guinnevere" – This seafaring yarn with incredible harmonies proves Hitchcock's theory that suggesting horror is sometimes scarier than actually showing it. The title character mysteriously vanished while experimenting with the supernatural in a tropical paradise, and a second woman seems to be following in her footsteps.
— Terrence Flamm