Gear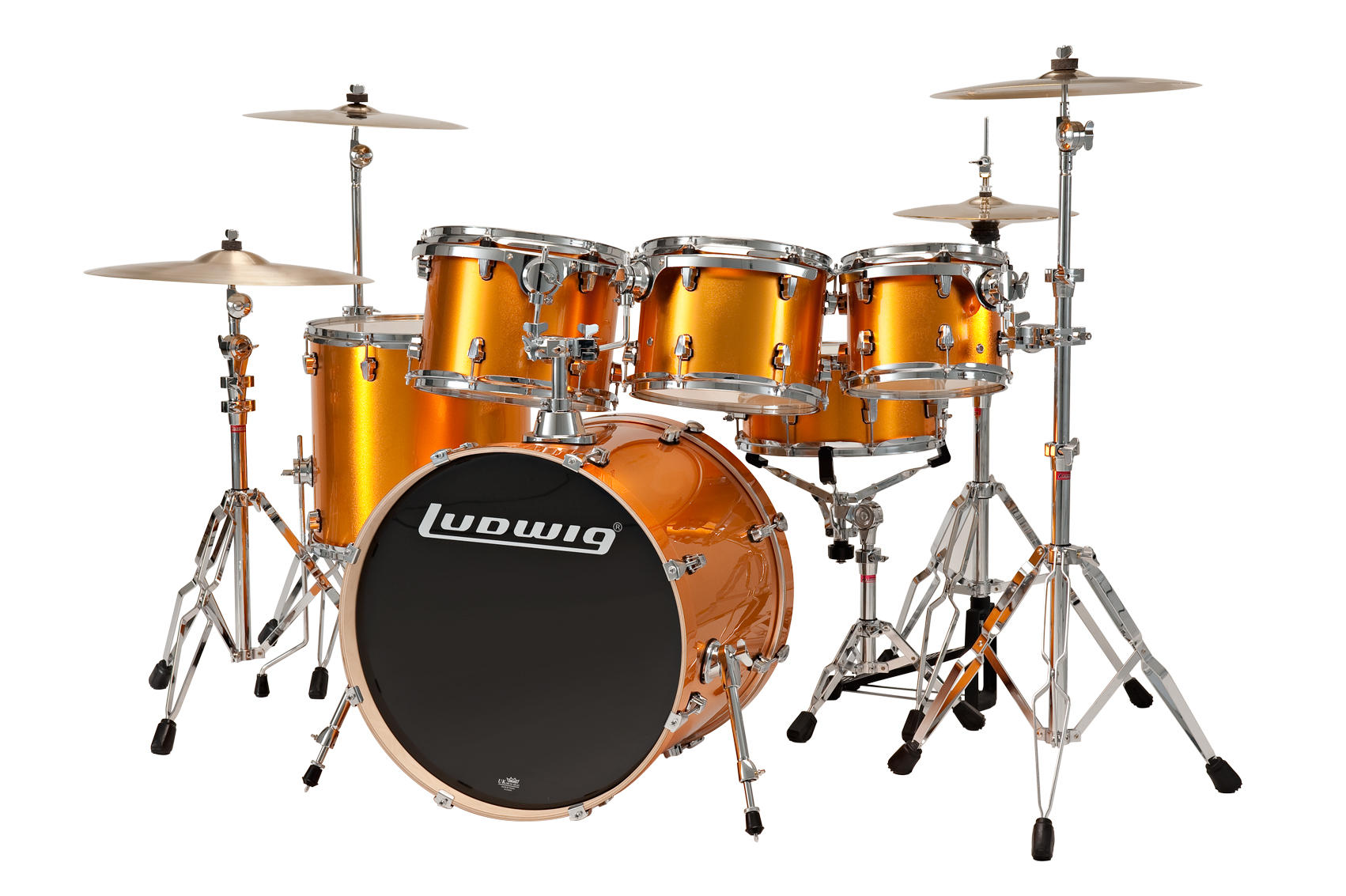 LUDWIG
Element Lacquer Series Drums
When I think of Ludwig drums, I still think of Ringo Starr's famous Black Oyster Pearl kit and John Bonham's Vistalite from the mid-'70s. Now Ludwig is celebrating its 100th birthday, surviving two world wars, economic downturns, crap foreign drums, and disco. Today's drum business is a long way from the company's early days operating in a rented barn on Chicago's West Side. This year the company is showcasing its new wares with the Element Lacquer Series Drums, loaded with dozens of custom options, sizing, and other bells and whistles Ringo and Bonzo could only dream of 40 years ago. It's constructed with six-ply shells enhanced by inner and outer plies of marbled birch and a poplar core. To celebrate its birthday, Ludwig is offering all five-piece Element drum kit buyers a sixth drum free. The standard five-piece carries a price of $1,045. For details, visit www.ludwig-drums.com
Reverend
Set-Neck Left Handed
One of our favorite American guitar manufacturers is now offering a new slew of southpaw versions of its Set-Neck models including the Warhawk II 390, the Volcano, and Roundhouse HB-FM. Just like their right-handed brethren, these guitars feature Reverend's custom pickups, Pin-Lock tuners, Bass Contour control, and block inlays. Reverend says it offers solid korina bodies and necks that "contribute to a resonant and lively instrument that responds to the player's touch." Prices range from $699 to $749. For further information, check out www.reverendguitars.com.
Paul Reed Smith
Signature Series Cables
Paul Reed Smith wants you to ditch your Monster Cable for his new Signature Series Cable. In his quest to make a better guitar cord, PRS's new cables are assembled with gold-plated, Swiss-made Neutrik connectors and oxygen-free, copper-spiral shielding to prevent RFI (radio frequency interference) and other stage noise. PRS cables are now being used at London's Abbey Road and Air Studios and are utilized on tour by both Coldplay and Foo Fighters. Compared to other upper-end cables, PRS' are relatively affordable from $49.95 to $64.95, depending upon length. Every cable includes a full lifetime warranty. Visit www.prsguitars.com to learn more.
Yamaha
Limited Edition SBG3000
To celebrate its 40th anniversary in the United States, Yamaha has released an updated and pimped-out version of the SBG guitar series originally made famous in the mid-'70s, by Carlos San-tana, Steve Cropper, and Bob Marley. As you might expect, Yamaha is making its anniversary flagship guitar a really big deal. The limited run has been assembled individually by Yamaha's skilled master luthiers at its factory in Hama-matsu, Japan, using high-end, neck-through-body construction, a premium carved maple top over a maple/mahogany body and high-grade ebony fretboard over select maple/ mahogany neck. Log onto www.yamaha.com for more specs.
News & Notes
It must be spring, because the Four Amigos from the Texas Guitar Show are returning to the DuPage Expo center on May 16th and 17th in St. Charles. All the details are at www.texasguitarshows.com. On the same days, Michigan-based Rebeats Drum Show is just down the street at the Kane County Fairgrounds. Visit www.rebeats.com to get more info.
—David Gedge