Harry Connick, Jr.
Chicago Theatre, Chicago
December 10 & 11, 2008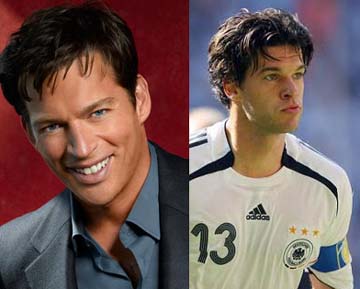 What better way to slip into the holiday mood than four original tracks sprinkled among a 15-song collection and German football superstar Michael Ballack on the cover?
O.K., so that's not Ballack. Though honestly, such looseness and humor would have gone a long way on What A Night. Religious entries like "O Come All Ye Faithful" jump with Art Tatum-worthy flourishes and "We Three Kings" sports a seventh-note menace. But it's the standards where Connick, Jr. is anything but, brandishing familiar poses like so many photo shoots for the "Will & Grace" publicity posters.
— Steve Forstneger
Category: Stage Buzz, Weekly