Taylor Hollingsworth
Bad Little Kitty
(Mass)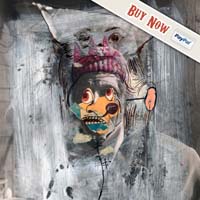 To smoke, or not to smoke: That was the question before Taylor Hollingsworth. He smoked.
Had he been able to contain himself, Hollingsworth could have let *Bad Little Kitty* stand as a tribute to The Beatles in Hamburg, or an ode to early rock on amphetamines. "Damn Boy (What's Wrong With You?)" regurgitates "Yakety Yak," but nails a brattiness Jack White is too far gone to touch anymore. "10 Good Reasons" is likewise too excited to care about anything else and dances right out of its shoes. Over 19 tracks, however, Hollingsworth can only rely on energy so much, and comes crashing down when forced to lean on one leg ("You Don't Treat Me Like A Man") or make us privy to his pot habit ("I'm Dead").
5
— Steve Forstneger
Click here to download "Damn Boy."