Tag: Thao With The Get Down Stay Down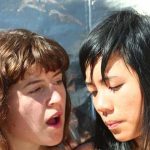 Monomynous indie-pop stars don't grow on trees. (There's a joke, What do you call people who only go by one name? Famous.) If two were to conjoin, you'd think artistic curiosity would necessitate they came from different fields. Thao And Mirah look to do the defining on their own.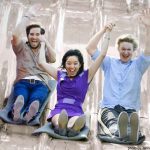 Empty Bottle, Chicago Friday, October 30, 2009 Thao Nguyen appears to love obstacles — especially the kind you can stack. Already challenged in the heart department, confronting her are the dreaded sophomore-album slump, having to refresh her melancholic-sunshine milieu, and making a concerted stab at being more mature. Good luck.