Tag: Fender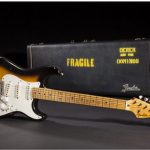 "I wonder how much I paid for it," says Eric Clapton, struggling to remember, in a promotional video for Fender, the London shop where he first purchased the iconic guitar in May of 1967.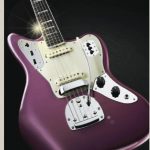 Fender Guitars Jaguar 50th Anniversary The Fender Jaguar electric guitar is 50 years old. Wow. Unveiled in 1962, it was the last and arguably, most criticized of the guitar maker's four signature electric guitars to be introduced, and, as it turned out, the last major "six-stringer" by Leo Fender whose name is still adorned on […]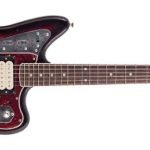 When Nevermind was released by Nirvana 20 years ago, a North Side guitar-store owner told me Kurt Cobain's Jaguar guitar was a piece of crap and Nirvana sucked.