Tag: Eric Church
When Eric Church, sporting his trademark sunglasses finally evolved onto the stage at 9:32 on Friday night, engoulphed in a thick cloud of smoke, there was a feeling of the unknown.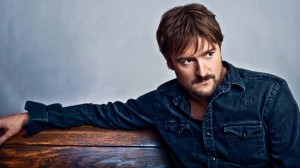 Even if he was preemptively playing along with what he assumes to be a skeptical urban magazine, Eric Church raises some salient points about country music. His career, after all, could be one of its songs.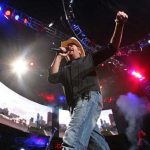 Toby Keith and his marketing machine hit town Saturday for a one-day blitz. Coming in after a Friday night gig in St Louis, he kicked things off by signing bottles of his new Wild Shot Mescal at a local Beverage Depot.