Tag: Cheyenne Marie Mize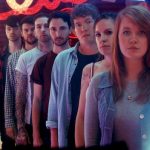 Sometimes a subtle shift is all a band needs to find rejuvenation. Los Campesinos haven't pulled a Kid A or even an OK Computer, but they've pulled enough to get out of a rut. They're in town, as are Cheyenne Marie Mize and David Nail.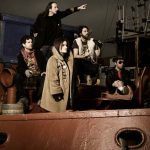 It sounds stupid, but let's get it out of the way: If Sufjan Stevens were behind . . . And Then We Saw Land (Thrill Jockey), we'd forget all about The Age Of Adz and hail it as an album of the year. Tunng won't be so lucky.