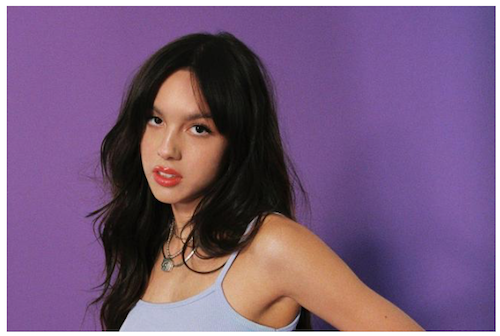 This week's episode of There Is Light features a set from Cautious Clay live from The Sultan Room in New York followed by a Q +A. Watch it on Twitch Tuesday, June 29 at 7 PM.
Olivia Rodrigo streams her new concert film, SOUR Prom, this Tuesday, June 29 at 10:30 PM on YouTube. Make sure to tune in early for the pre-party Q+A.
Ben Folds performs in front of a small live audience in an Australian recording studio for his "Is This On?" livestream on Tuesday, June 29that 8:30 PM. Get tickets and details here.
Celebrate summer during iHeart Radio's virtual Wango Tango event with new performances from Ed Sheeran and Justin Bieber and classics sets from Ariana Grande, Britney Spears, Burno Mars, Halsey, Machine Gun Kelly, Shawn Mendes, Backstreet Boys, Lady Gaga, Jonas Brothers, and more. Stream the festival on LIVExLIVE this Wednesday, June 30that 9 PM.
Sound Mound presents Stronger Than Stigma concert for mental health support for the LGBTQ+ community. Featuring performances from Perfume Genius, Anjimile, and Max Ernst of Shaed, the concert streams Wednesday, June 30 at 7 PM on Facebook.
British crooner Simply Red will broadcast his Red Euro '96: Live at Old Trafford show via Moment House on Wednesday, June 30that 1 PM. Tickets available here.
Beartooth celebrate the release of their new album, Below, with an evening of music and games. Tune in and party with the band on Twitch Wednesday, June 30 at 10 AM.
The Wiltern streaming series presents Freddie Gibbs live this Friday, July 2 at 8 PM. Tickets available here.
Hanson launch their new concert series "Against the World" this Friday, July 2thand Saturday, July 3rdlive from Cain's Ballroom. The brothers will perform their debut album, Middle of Nowhere. Tickets on sale now.
Join MxPx for "Between This World and the Next – Round 10" where the band will perform and hang out with fans live Friday, July 2 at 8:30 PM. Get the details here.
-Ashley Perez Hollingsworth
Category: Featured, Livestreams