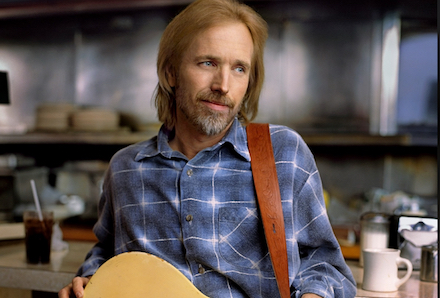 Tom Petty
Wildflowers & All the Rest Deluxe Edition
(Warner Bros.)
After seven gold and platinum-selling albums with the Heartbreakers, Tom Petty released his first solo album in 1989.Chart favorites including "Free Falling" and "I Won't Back Down" helped the Jeff Lynne-produced Full Moon Fevereclipse even the success of 1979's Damn the Torpedoes. When Into the Great Wide Openwith Lynne and the Heartbreakers achieved respectable but lesser results, there was natural interest in another release under Petty's name alone. Petty took the opportunity to shake up his workflow, his lineup, and craft the most intimate and personal record of his career. In a catalog crowded with classic rock staples, many point to 1994's Wildflowers as the brightest jewel in Petty's crown.
Wildflowers' 15 tracks introduced songs that remained Heartbreakers concert staples until Petty's untimely passing in 2017, a week following the conclusion of the band's 40thanniversary tour. Set lists had included the chugging and confessional "You Don't Know How it Feels," feral rocker "You Wreck Me," wistful "It's Good to Be King," the broken but hopeful "Crawling Back to You," and the doting and fatherly "Wildflowers." "You belong somewhere you feel free," sings Petty on the latter. These songs joined the canon alongside smashes like "American Girl" and "Refugee."
Wildflowersfinds Petty weathered, weary, and occasionally anxious, but the album retains hope for better days, affection for loved ones, and revels in its chances to cut loose. While writing, the singer was recovering his footing amid personal landmines and navigating the waning days of his first marriage. Songs like "To Find a Friend" exercise a gift for songs wherein people recognize their own experience, even while Petty was working through his own mid-life crises. The song's melancholy frame of mind is offset by Mike Campbell's jangling guitars and Benmont Tench's twinkling saloon piano. Even Petty's downbeat songs offer comfort and perspective to himself and his listeners. "Most things that I worry about never happen anyway," sings Petty during "Crawling Back to You."
The songs are the star attraction of Wildflowers, but Petty's bandmates and collaborators shine. Tench's understated piano on "Crawling Back to You" attains elegant and soulful perfection, while bassist Howie Epstein provides warm harmony vocals. Venerated drummer Steve Ferrone assumes the role of founding Heartbreakers drummer Stan Lynch, providing the elemental boom-crack of "You Don't Know How it Feels" and setting its deceptively relaxed vibe. Co-Captain Campbell proves his worth as his generation's finest rock and roll guitarist, unleashing taut riffs and licks on randy blues-rocker "Honey Bee" and playing haunting acoustic passages in duet with Petty on the intimate "Don't Fade on Me." Tench and Campbell bring their collective magic to the saucy Carl Perkins-styled rockabilly raver "Cabin Down Below." Michael Kamen's string arrangements never overpower as they provide emotional heft to songs like the album's gentle title cut and the concluding "Wake Up Time," wherein Petty finds himself reborn and ready to embrace life. "Now it's time to rise. Andshine," he sings.
Petty and his team were formulating plans for Wildflowers' 25thanniversary occurring in 2019 as the Heartbreakers' final tour concluded, but the artist's passing and subsequent estate-related affairs complicated progress. Originally planned as a 25-song double album, this reissue includes a second platter with 10 additional tracks from the 1994 sessions. Petty named these songs All the Rest.
The Deluxe Edition includes a hardback book with a new David Fricke essay describing the essence of Wildflowers. It was "me singing about me," Fricke writes, quoting Petty. "I'm not easy to know," admits Petty in the opening line of "Something Could Happen" as All the Rest begins. The book also contains lyrics for every song and insightful track-by-track notes from the band and production team.
Make no mistake, the revealing songs from All the Restare not throwaways. These are must-haves for any Petty devotee. It's hard to believe that most of them sat in the vault for so long.
Folk-rock waltz "Confusion Wheel" works beautifully as a prescient hymn for 2020, with Petty taking his familiar position as leader and rallier of underdogs, determined to beat the odds and find a way through turmoil. The song is worn but hopeful. "One of these nights it'll all wash away, and we'll wake up singing a brand-new song," sings Petty. "Leave Virginia Alone" was recorded in 1995 by Rod Stewart, becoming a minor hit from his A Spanner in the Worksalbum. The song comfortably suits Petty's own amiable voice, warning against tangling with a rule-breaking femme fatale who's "hotter than Georgia asphalt." "Somewhere Under Heaven" is the portrait of another generation's American girl, the wide-eyed pride of her southern father. The psychedelic pop arrangement features some of the electronic production infusing Southern Accents, while still showcasing majestic Campbell riffs that mix the Byrds' 12-string jangle with the arena-sized grandeur of The Who's "I Can See for Miles" and the sparkle of The Alarm's "Rain in the Summertime."
The set's most arresting song is among the simplest. The tumbling acoustic guitar fable "Harry Green" is a sweet but haunted memory of a high school classmate–a kind, all-American middle-class kid who couldn't live with his secrets.
The muscular "Climb That Hill" was one of four Wildflowersouttakes to appear on 1996's Songs and Music from She's the One. The alternate take from All the Restbegins with a different drumbeat and heavier sense of drama, and has a different outro solo from Campbell. All the Rest also includes "Climb That Hill Blues," a solo acoustic performance sharing roots with "Don't Fade on Me." Its simmering, isolated intensity carries an alternate power to the heavy-riffing electric version. "California" omits the final verse's countermelody heard on She's the One. "I hope you never fall in love with somebody like you," sings Petty during "Hope You Never," a song that borrows the mid-tempo groove of "Into the Great Wide Open." A new mix of Beach Boys homage "Hung Up and Overdue" brings honored guest Carl Wilson's vocal forward and boasts drumming by Ringo Starr.
A note to completists: Refer to 2018's An American Treasurefor the rollicking "Lonesome Dave," an additional track from the sessions that Petty did not intend for All the Rest.
The Deluxe package augments Wildflowers & All the Restwith two additional collections that give historical context and insight into the album's development. The Home Recordingsset was cited by Campbell as a personal favorite earlier this year while promoting the forthcoming Wreckless Abandonalbum from his group the Dirty Knobs. It's no wonder, since these demos would have been the first versions heard by the Heartbreakers. In Home Recordings, Petty provides sturdy skeletons for the songs and plays all instruments himself. Atop everything else, the set demonstrates how Petty's sense of rhythm drove the feel of the Heartbreakers. Certain songs like "California" might even be most effective in Petty's spare demos. Tench's liner notes admit that Petty's demos "were really special and sometimes surpassed what we did when we recut them." The embryonic version of "You Don't Know How it Feels" features a verse that became the cornerstone lyric of "Crawling Back to You" (which Petty originally played as a shuffle).
Three Home Recordingstracks are not present on either Wildflowersor All the Rest. Acoustic ballad "There Goes Angela (Dream Away)" offers Petty's blessing from the road while separated from a loved one. "If ever someone should break your will, have a dream on me," he sings, between breaths of lonely folk harmonica. In the liner notes, Tench writes that he doesn't think he'd ever heard the song before. "If I had, I would've begged [Tom] to record it," says the keyboardist. Lyrics from the chiming and beatific "A Feeling of Peace" ultimately found their way to "It's Good to Be King." "There's a Break in the Rain (Have Love Will Travel)" is a familiar style of fond Petty blessing akin to Southern Accents' "The Best of Everything." The song shares its chorus lyric with "Have Love, Will Travel" from The Last DJ, but is more fragile than that version's gritty Bob Dylan-styled swing.
14 Wildflowers Livetracks complete the Deluxe picture, presenting 11 of the album's songs and the unbeatable Heartbreakers in their true element–on stage before ecstatic crowds from 1995 to 2017. A 40thanniversary tour performance of "Crawling Back to You" expands to allow sparkling piano passages by Tench and soulful solo excursions by Campbell, atop the reliable rhythm section of founding Heartbreakers bassist Ron Blair and Ferrone. This set includes two more unreleased Wildflowers­-era tracks, the comically illicit "Girl on LSD" and riff-rocker "Drivin' Down to Georgia." The latter recalls the caffeine-fueled energy of "Running Down a Dream." Also present is the winsome "Walls (Circus)," another song from the fertile Wildflowersera that was released on Songs and Music from She's the One. A 1997 San Francisco performance of "It's Good to Be King" stretches past 11 minutes, but the song's blissful mood and Epstein's loping bass groove make the time pass in the blink of an eye. Campbell's soloing channels Jerry Garcia during the band's breakdown for "You Wreck Me" from Boston in 2014, before Blair and Ferrone kick back into a thundering finish. A version of "Wake Up Time" recorded at Chicago's Vic Theatre in 2003 is cited by Tench as a personal favorite.
An immersive 9xLP Super Deluxe edition includes the Finding Wildflowers set with 16 alternate versions from the studio to further illustrate the musical risks taken as Petty's songs evolved between July 1992 and July 1994. The set contains studio versions of "Drivin' Down to Georgia" and "Girl on LSD," and the only available version of droning rocker "You Saw Me Comin'" (with Lynch on drums). An early version of "Crawling Back to You" with Lynch's heavy drums and Campbell's rumbling power chords sounds closer to a Hard Promises track like "A Woman in Love (It's Not Me)" than the anguished and emotional Wildflowers version. Ringo Starr drums an early version of "Wildflowers." Think about that–Petty was ultimately so sure of his vision that he decided against retaining a guest spot by a Beatle.
There's little to criticize in this set, which was clearly assembled with affection, respect and care. A new mix or surround sound wouldn't have been necessary, but it's perhaps surprising that the deluxe versions don't include a DVD or Blu-ray disc with high-definition audio. Anything to bring the listener closer to the sonic quality Petty's team heard in the studio would have been a delicacy. Such a disc could also have included the400 Daysdocumentary film, previously available on 2009's The Live Anthologyand recently made available on Petty's YouTube channel.
Rick Rubin's thumbprint as Wildflowers producer wasn't as audible as Lynne's signature sound on Petty's previous two albums. Co-producing with Campbell lent a sense of agelessness to the album that allowed Petty's own personality to shine through, heightened by the personal nature of the songwriting. Wildflowers & All the Restis a spectacular collection that honors the work and the artist. Many fans lamented when this set didn't arrive for the album's 20th anniversary or 25th anniversary (the latter due to Tom's passing), but this was clearly rendered with loving care by Tom's musical family and heirs. "Thank you all so much, I hope you had a great time," says Petty as the final notes from an encore of "Wildflowers" fade from the live disc. If you're a fan, it's a safe bet that you did.
– Jeff Elbel
10 of 10