Riot Fest did it early. They've unveiled their daily lineup for the 2019 festival, with a very special deal: single-day tickets will be priced at $49.98 for a very limited time. One-day and 2-day tickets are on sale now.
Friday's headliners include Blink-182 (performing Enema of the State), The Flaming Lips (performing Yoshimi Battles the Pink Robots), and Jawbreaker will be joined by Rancid, Violent Femmes, Descendents and more. Slayer will helm Saturday (playing their final Chicago and Milwaukee area show), Rise Against, and Bloc Party (performing Silent Alarm), joined by Die Antwoord, Manchester Orchestra, The Story So Far and many more.
Sunday's headliners include the recently reunited Bikini Kill, The Raconteurs (their first Chicago show in 11 years), Ween (performing The Mollusk), Patti Smith and her band, and Taking Back Sunday (performing Tell All Your Friends + Louder Now)—leading a slew of killer bands to close out the fest.
For Tickets + Lineup: https://riotfest.org/lineup
Set times, along with the Riot Fest 2019 after shows, will be announced in the coming weeks.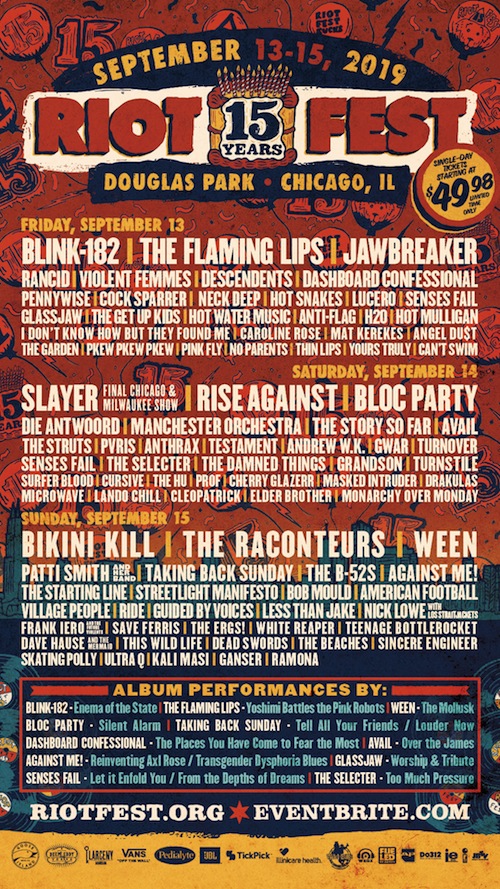 Category: Stage Buzz