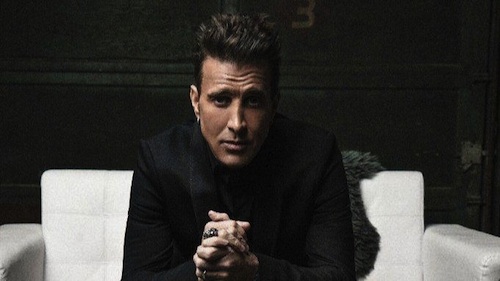 Creed singer Scott Stapp has indicated the band is finally in a good place personally after several years of a mini legal cold war, but that hasn't slowed down his solo career. Stapp's third solo album The Space Between the Shadows, mines heavy autobiographical territory, especially with his first single.
"Purpose for Pain," is Stapp's form of therapy, where a young boy on the receiving end of an abusive relationship "runs down a lonely road, his journey goes from bad to worse when he is offered a chemical 'solution' for his pain, but refuses, knowing there's a purpose for his life outside of the struggles he's enduring." Melodically it's a very promising taste of the rest of the album. Beneath a bed of heavy guitars, Stapp's hooks and melodies are as good as any from his Creed heyday.
Both the single and The Space Between the Shadows bookmarks "an auto-biographical rush of memories, from abuse, to escape, and going from bad to worse before finding the beauty in life's hard-learned lessons," according to his press release.
Stapp makes two Chicago area appearances in the coming week including and a very special intimate acoustic performance Tuesday, June 25 at 1175 in Kansasville, WI. Expect to hear acoustic versions of Creed classics "My Own Prison," "Torn," "What's This Life For" and "One," plus solo classics and his new material.  Tickets start at $28.
1175 is located at 22840 Durand Ave, Kansasville, WI 53139 
Category: Advertiser Message, Stage Buzz