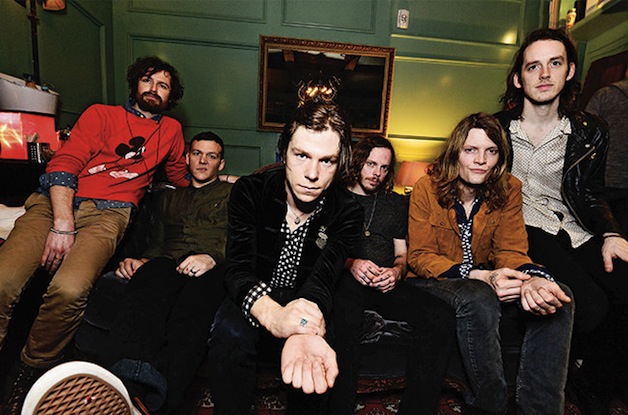 Bowling Green's Cage The Elephant are arguably one of the finest live acts currently working the floorboards. The only thing predictable about lead singer Matt Shultz is his unpredictability. After four releases, including 2015's Tell Me I'm Pretty their set lists are stocked with a seemingly endless supply of rock radio staples ("Ain't No Rest For The Wicked," "Cigarette Daydreams," "Shake Me Down") and they get delivered with unmitigated aplomb.
"Cage" headlines the second night (of 3 nights) of music as part of the 2016 version of 101.1 WKQX's The Nights We Stole Christmas.
Catfish & The Bottlemen and Weathers open.
Friday December 2nd, at Aragon Ballroom, Chicago (Sold Out)
-Curt Baran
Category: Featured