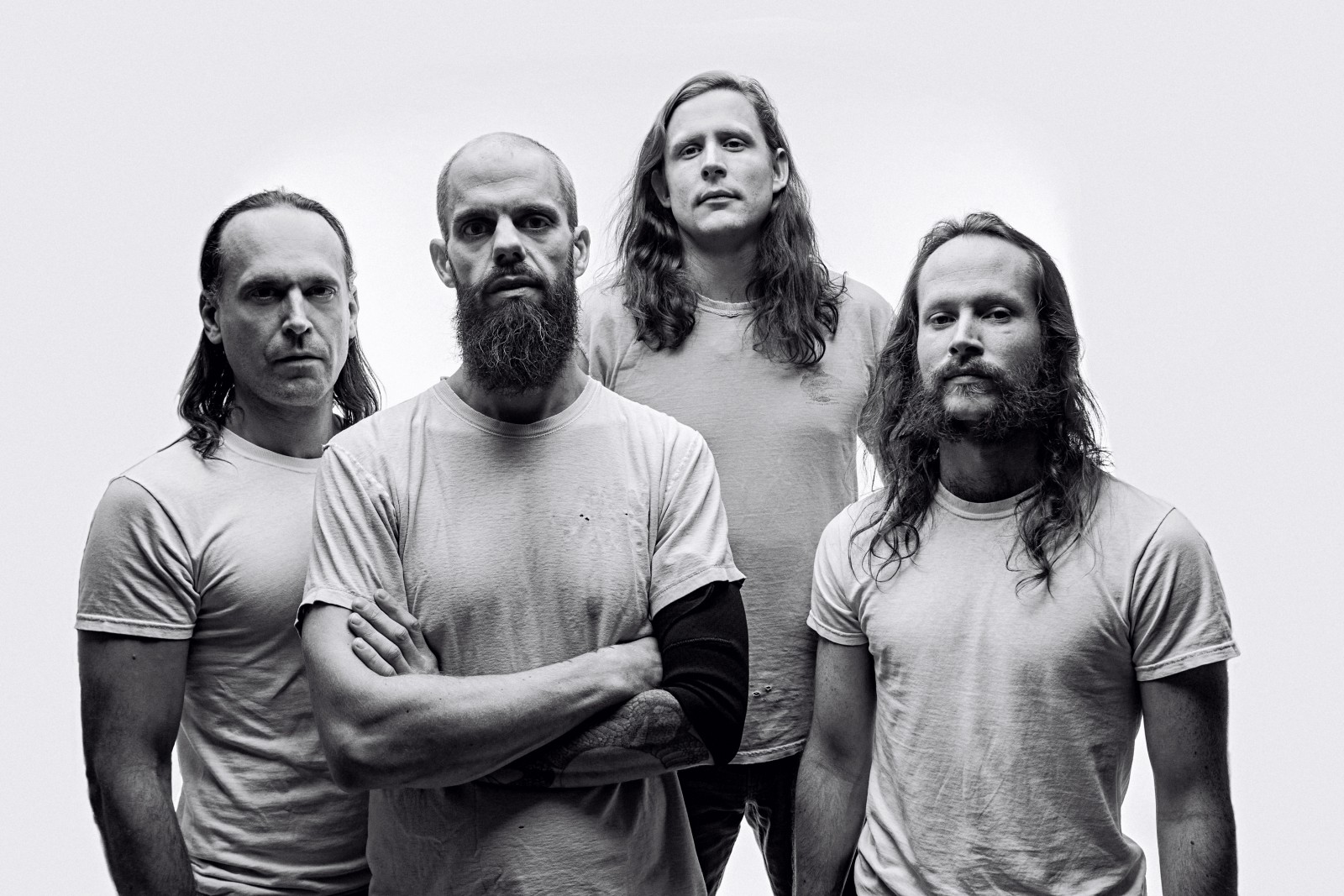 Stage Buzz: Baroness at Metro
Aug. 21, 2016
You just can't help but root for Baroness: the band recently released its best (and fourth) album, Purple, which represents a come-back after a horrific tour bus accident in 2012 left them broken. And John Baizley is not only a gifted singer and guitarist, he's also a brilliant painter, having done artwork for his own band and others, from Kvelertak to Metallica.
All that would be moot if they didn't bring the goods live. They brought it at Metro with a 90-minute set that had everyone in attendance reveling in how fun heavy metal can be. The band played Purple in its entirety (not in album order and omitting the brief instrumental that closes the album), proving that recent collection of songs to be all killer, no filler. Hard rockers "Shock Me," "Try To Disappear" and "Desperation Burns" were highlights from the album, and the crowd–which maintained the friendliest mosh pit around–reacted just as lustily by singing along to the album's ballad, "If I Have To Wake Up (Would You Stop The Rain)?" Baizley and guitarist Peter Adams were technicians on their respective guitar parts, with the two of them in perfect harmony during the numerous twin lead guitar solos, especially on "Fugue."
Baizley, with his near-bald head, long black beard and gleaming white eyes and teeth–was a true frontman, exuberantly delivering his vocals and flashing smiles to the audience, as if he was in on some joke about how fun it was to play a rock god on stage. It was hard to tell who was having more fun: the audience or Baizley. And bassist Nick Jost, with 'stach and mullet, looked like he stepped off stage with the Scorpions, circa 1989, as he rumbled his five-string bass and did double duty on synthesizer, taking the spotlight for the "Green Theme" instrumental. Older tracks like "March To The Sea," "Board Up The House" and "The Gnashing," which ended the main set, were also delivered with bombast.
"Take My Bones Away"–an outstanding track from the Yellow album released just before the fateful bus crash–closed the three-song encore, with Adams telling the audience to "get home safe." It was a reminder of what was, and what almost wasn't.
– Jason Scales
SET LIST
Kerosene
March To The Sea
Morningstar
Shock Me
Board Up The House
Green Theme
The Iron Bell
If I Had To Wake Up (Would You Stop The Rain?)
Fugue
Little Things
Chlorine & Wine
Try To Disappear
Desperation Burns
The Gnashing
ENCORE
Isak
The Sweetest Curse
Take My Bones Away
Category: Live Reviews, Weekly