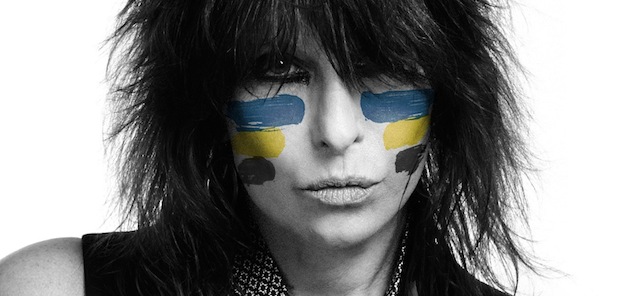 Chrissie Hynde
November 12, 2014
Chicago Theatre
"Wouldn't you rather see a band in a theatre than a stadium?" Chrissie Hynde cheerfully asked shortly after kicking off her concert at the Chicago Theatre this past Wednesday night. It was a rare opportunity to see the long-reigning godmother of cutting-edge and punk/alt-rock in a more intimate (and ornate) setting. Hynde had eased into the performance with a trio of lesser-known songs rather than opening with one of her big hits. Eventually, she gave the people what they came to hear; music from her days with The Pretenders.
Hynde's iconic vocals still resonate, whether she's spitting out a rapid-fire volley of withering putdowns or celebrating the healing power of love. She was backed by a band of young musicians who consistently delivered the goods throughout a mix of classics and material from Hynde's 2014 solo debut Stockholm. Even though the audience showed a definite preference for Pretenders songs, Hynde made sure newer fare like "You Or No One" and "A Plan Too Far" stood on their own.
In a nod to her musical connections to Chicago, she dedicated the touching "Adding The Blue" to the late Jim Ellison of Material Issue. After a show that included Pretender's classics "Back On The Chain Gang," "Kid," and "Night In My Veins," Hynde's first encore featured a blistering version of "Precious," from The Pretenders' 1980 debut, that reaffirmed its hallowed place in rock history. And by performing her acerbic new single "Dark Sunglasses" as the final song of the evening, she proved that she hasn't lost a bit of her "Class of '78," rebellious, punk spirit.
–  Terrence Flamm
Category: Featured, Live Reviews, Stage Buzz, Weekly