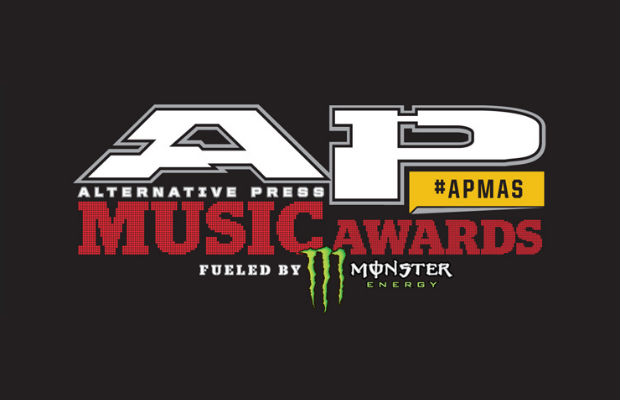 Alternative Press Music Awards 2014
-By Jaime Black
On a warm, July day, in Cleveland, OH, legendary music music magazine Alternative Press held their first ever awards show, featuring a mix of performances and awards, from modern acts (All Time Low, Bring Me The Horizon) and classic rockers (Slash, Joan Jett). IE contributor and Dynasty Podcasts host Jaime Black was onsite at the pre-show red carpet event, and caught up with Rockford, IL melodic post-hardcore act The Color Morale, as well as Against Me! bandleader Laura Jane Grace, for two quick podcast interviews. Check those out below.
The Color Morale
At the Alternative Press Music Awards' pre-show red carpet, frontman Garret Rapp and The Color Morale – Devin King, Steve Carey, Aaron Saunders, and Mike Honson – share thoughts on the group's forthcoming album, Hold On Pain Ends. Rapp weighs in on the band's personal relationship with its fans, and how the positive message of the group's music is an everyday lifestyle for them.
Laura Jane Grace
On the red carpet of the Alternative Press Music Awards, Against Me!'s Laura Jane Grace discusses her upcoming AOL travel and interview series, set to post online this fall. The singer also hints at work on a new Against Me! record, touches on becoming a Chicago resident, and shares her enthusiasm for Joan Jett.

Lollapalooza 2014
-By Jaime Black & Leyla Royale
IE was onsite at Lollapalooza 2014, full stop, including the Dynasty Podcasts team of Jaime Black and Leyla Royale, who caught up with artists and industry backstage at this year's festival. Among those interviewed are local electronic live band Gemini Club, uneasy emo-revival heroes Into It. Over It., renowned street artist-made-good Shepard Fairey, and hometown video artists Austin Vesely and Elijah Alvarado, both of whom created visuals for Chance The Rapper's closing set. Find those interviews below.
Gemini Club
Dynasty Podcasts veterans Gemini Club check in backstage on the first day of Lollapalooza 2014. The group discusses finally making it to the Lolla lineup, and shares details about recording their debut album with Red Bull in LA. The members – Tom Gavin, Gordon Bramli, Daniel Brunelle, and Ryan Luciani – also discuss expanding beyond Chicago over the last year, and reflect on their beginnings as a band.
Into It. Over It.
On the second day of Lollapalooza, Evan Weiss of Into It. Over It. returns to Dynasty Podcasts, following his last appearance at CMJ 2012. Weiss shares his thoughts on being associated with the "emo revival" conversation in the press, and details what's happening with his other musical ventures, Their / They're / There and Pet Symmetry.
Shepard Fairey
Backstage on day two of Lollapalooza, renowned artist Shepard Fairey sits down with Dynasty Podcasts to talk about his high profile art exhibit event, Art Alliance: The Provocateurs. Fairey reveals how his collaboration with Lollapalooza came to be, and shares why he chose Chicago for this type of show.
Austin Vesely X Elijah Alvarado
On the last day of Lollapalooza 2014, Chicago filmmakersers Austin Vesely and Elijah Alvarado discuss their work creating visuals for Chance The Rapper's headlining set at the festival. The pair also look back at the start of their work with the Chicago rapper, and reveal other projects they're currently working on.
Category: Stage Buzz, Weekly